Accepting payments:
You can apply payments in JobNimbus to your estimates or to your invoices. You can record a full payment or a partial one. There are two ways to do this. You can go to the financials tab in a contact or job and apply it. Or you can create a credit/deposit/refund on the actual invoice/estimate. We do suggest for accounting purposes and for the QuickBooks sync (if you have your account linked with QuickBooks) that you add payment through the financials tab. There are seven payment methods, and they are built into the program cash, credit memo, credit card, check, money order, bank wire, and finance, you cannot create custom payment types in JobNimbus. However, you can create a custom payment type in QuickBooks like AMEX and map it to "credit card" in JobNimbus.
Accepting a payment through the financials tab:
Select the desired contact/job ---> Select the Financials tab ---> Payments on bottom of screen ---> Add payment ---> Check the box ---> Check the invoice number ---> Save payment.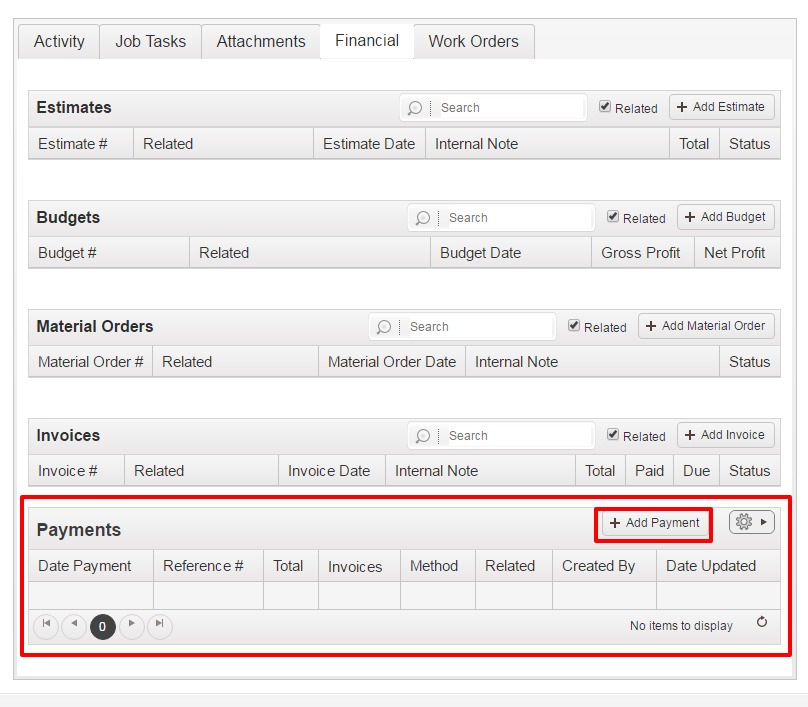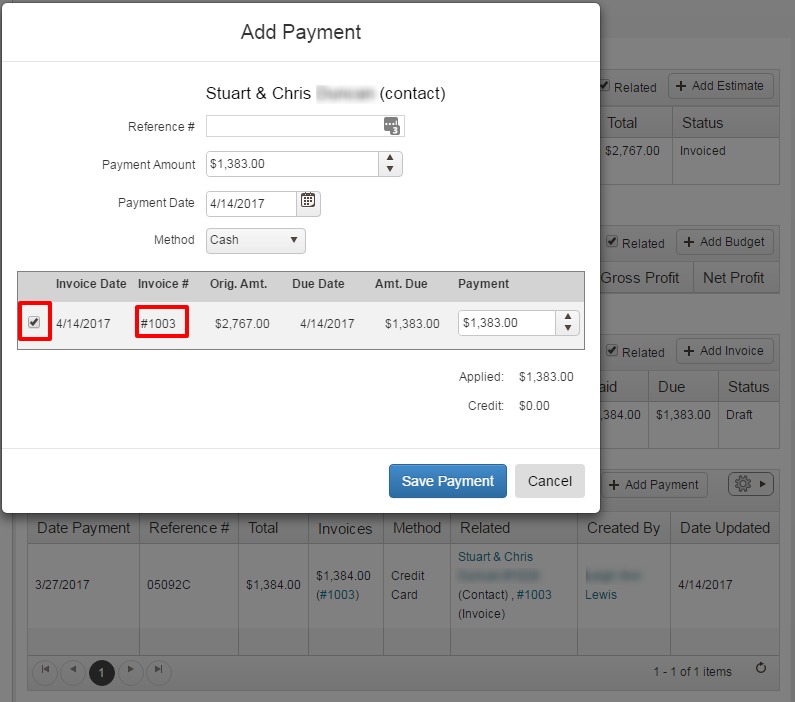 How to add a payment inside the actual invoice/estimate:?
Add payment, credit, refund, deposit to invoice/estimate:
Open estimate ---> Add item ---> Input the item name (credit, refund or deposit) ---> Add product ---> In the price field, put a negative amount (-20.00 for example) ---> Add product