Overview:
Custom fields are a popular way to track additional information on a customer. You can add your own custom fields to both Contacts and Jobs to track additional information.You must be an administrator with access to settings to be able to add custom fields. Once created you can fill out the information on a contact/job. The new field information will only show on a contact on the bottom right.
If you no longer need the custom field you can hide it so it won't display. However, in order to delete it you have to remove entered content from each contact it was used for.
To add a custom field: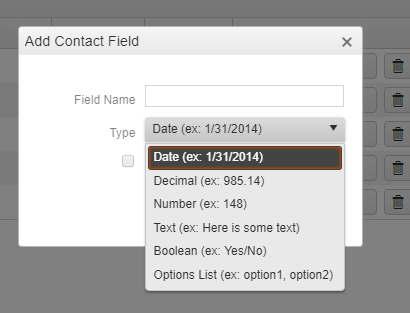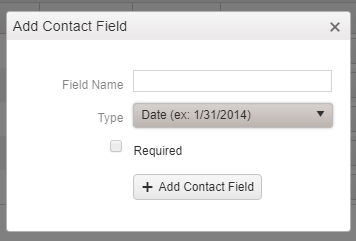 Tables can't be imported directly. Please insert an image of your table which can be found here.
Once you've added your field, you can test it out by clicking the Add Contact button at the top of JobNimbus. You will see the new field added to the bottom right side of your contact form: