All JobNimbus Automations
This article contains images that showcase each type of automation in JobNimbus as well as applicable use cases.
Tip: Right-click on the pictures below and select "Open Image in New Tab" to view it in full-screen. You can also choose to save the image from the same menu options.
Jump to a section: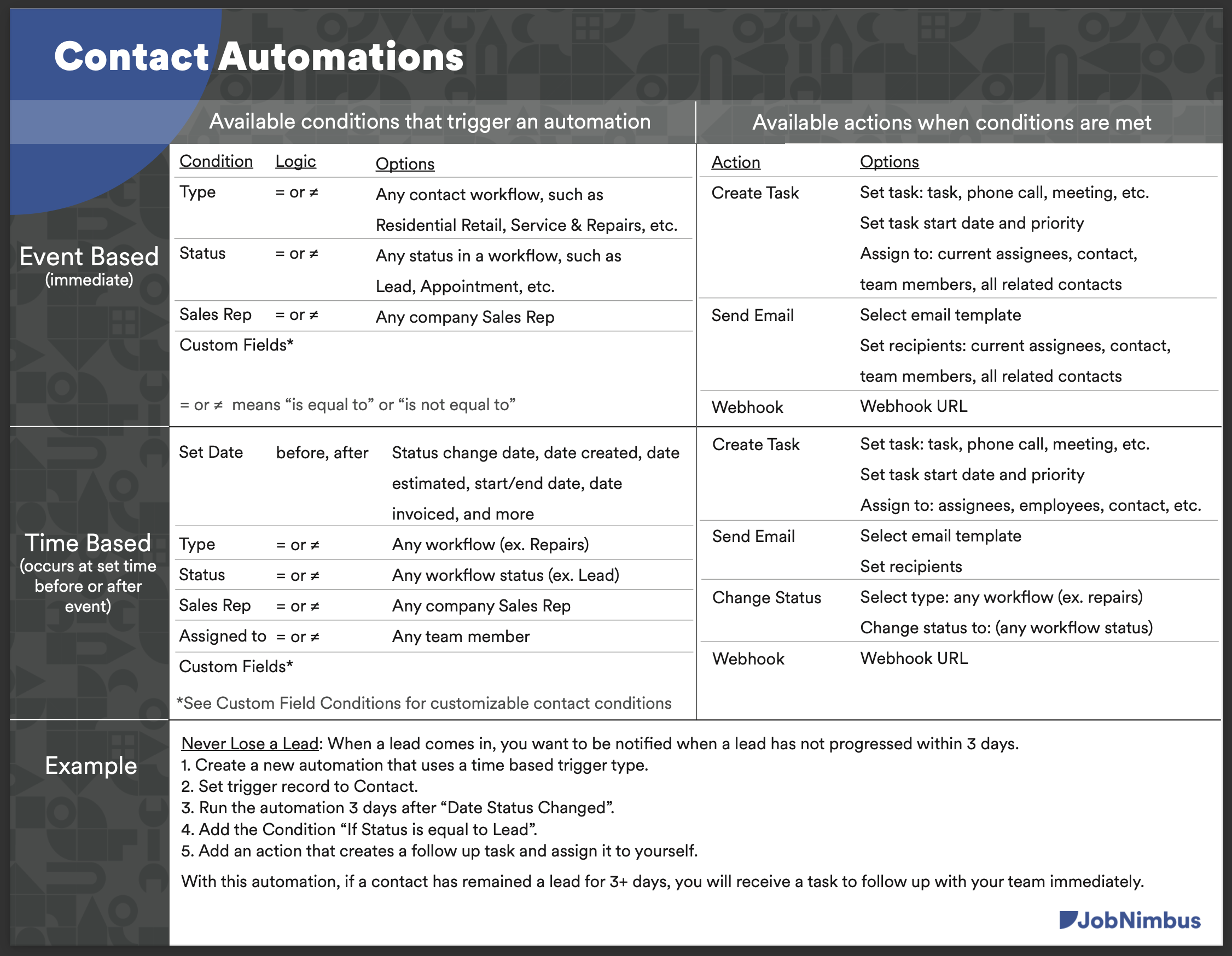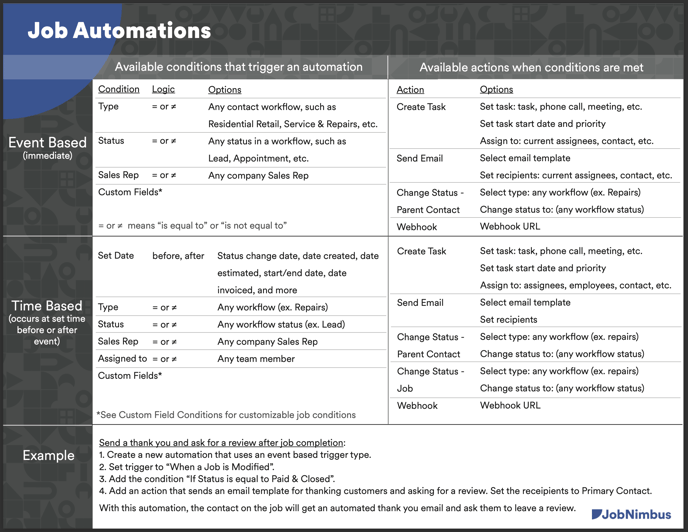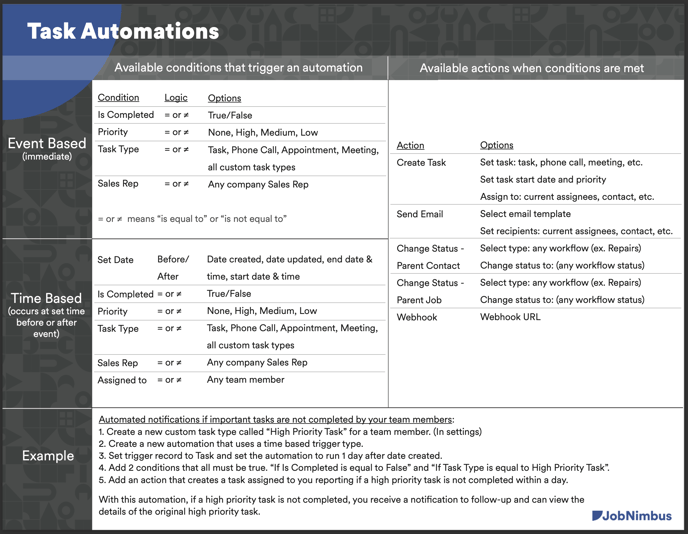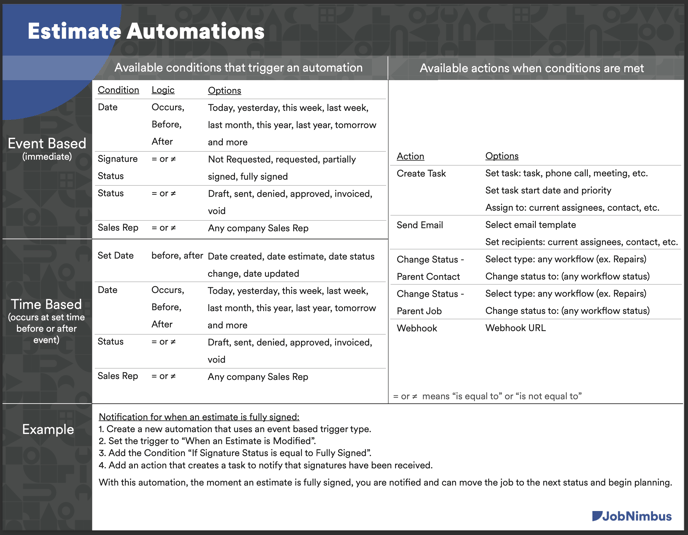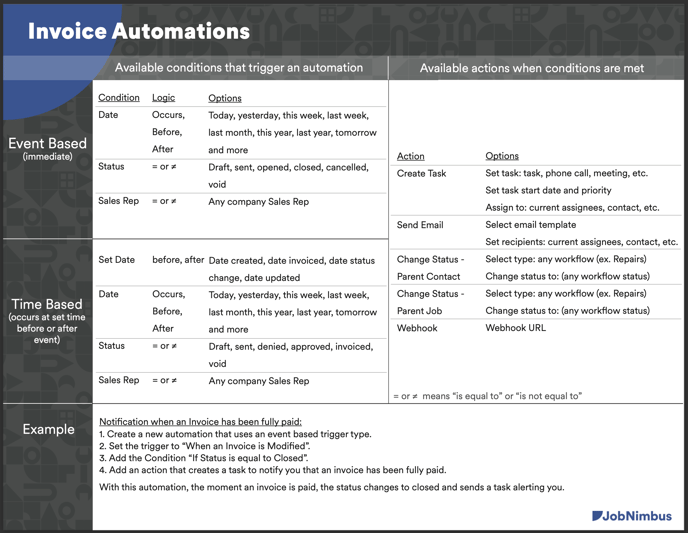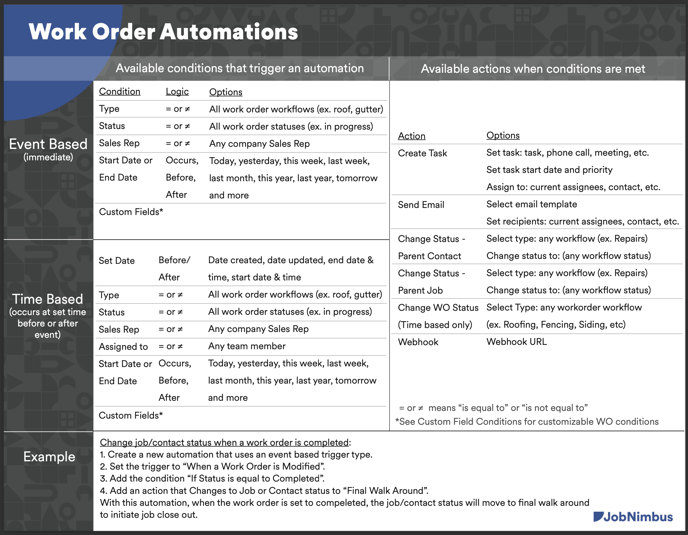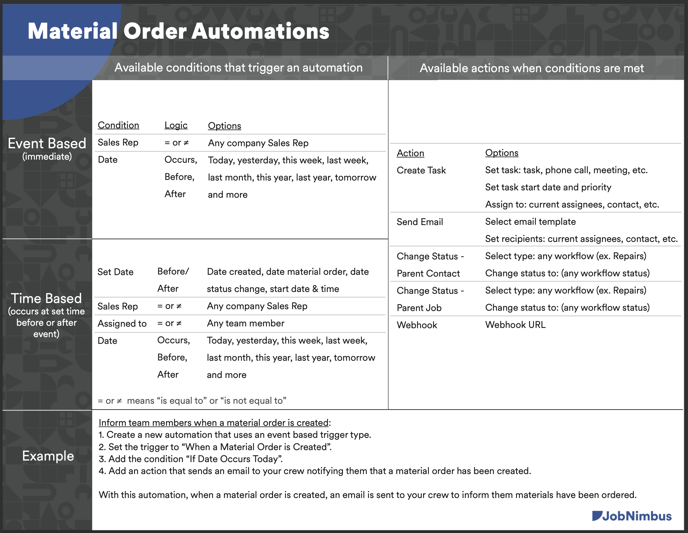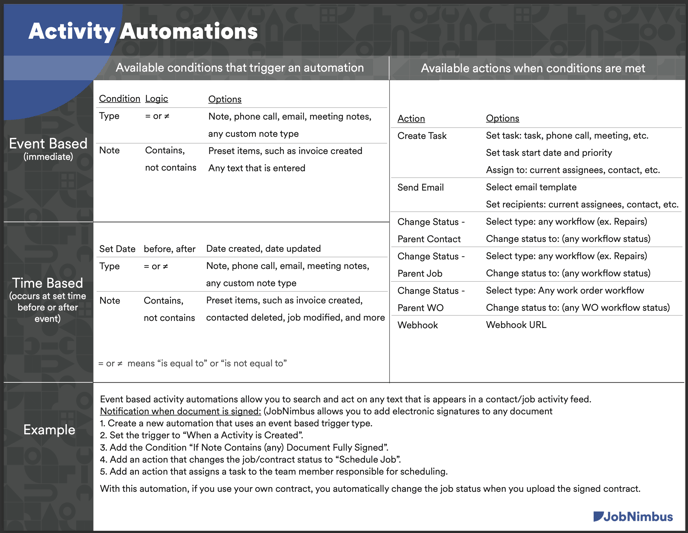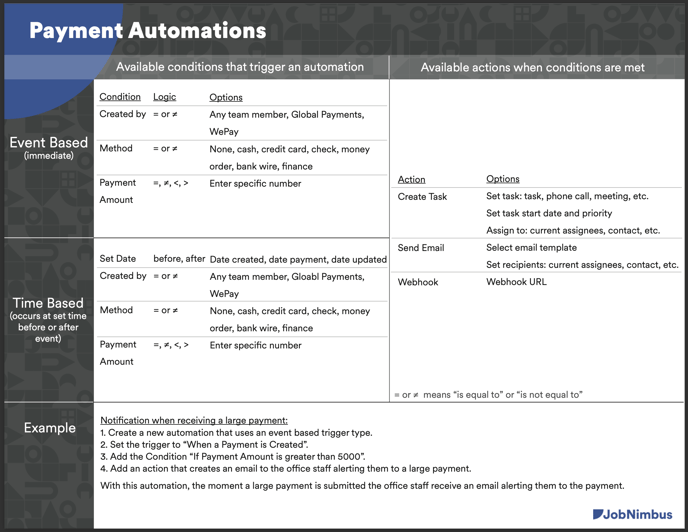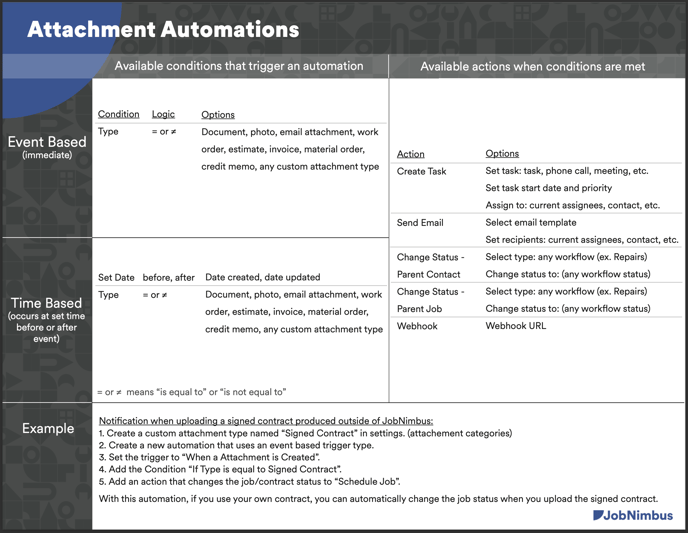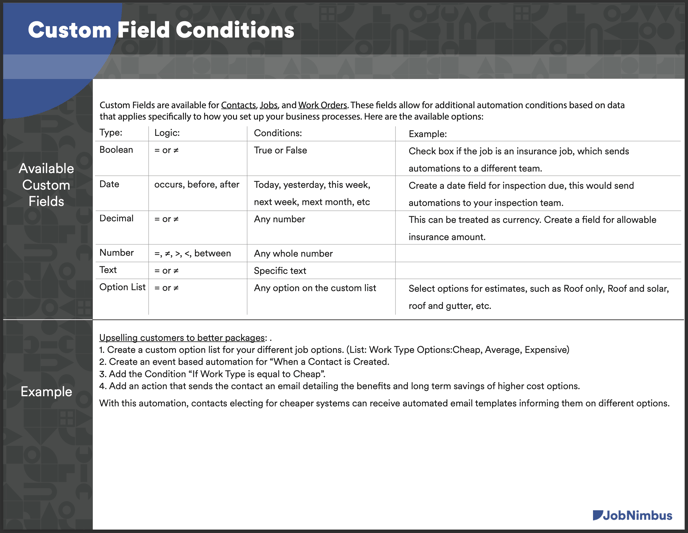 Learn more about Automations by visiting this section of the Knowledge Base.