Build your boards in JobNimbus to visually track Customers & Jobs as they move through your workflow. You can create as many boards as you want in order to organize your workflow and processes to easily track
You must be an administrator with access to settings to be able to add your lead sources.
To create a new board or view your existing boards, go to Contacts and then make sure you are on the Board view.
Before creating your boards, make sure you've already followed the steps in Customize Workflow to set up your workflow statuses.
Both the Contacts and the Jobs views have a board option so you can choose to create boards for Contacts or Jobs or both. By default, Jobs is turned off so we will focus on creating Contact boards here. If you are using Jobs In JobNimbus and want to create boards to track jobs, go to Jobs and then click on the Board view.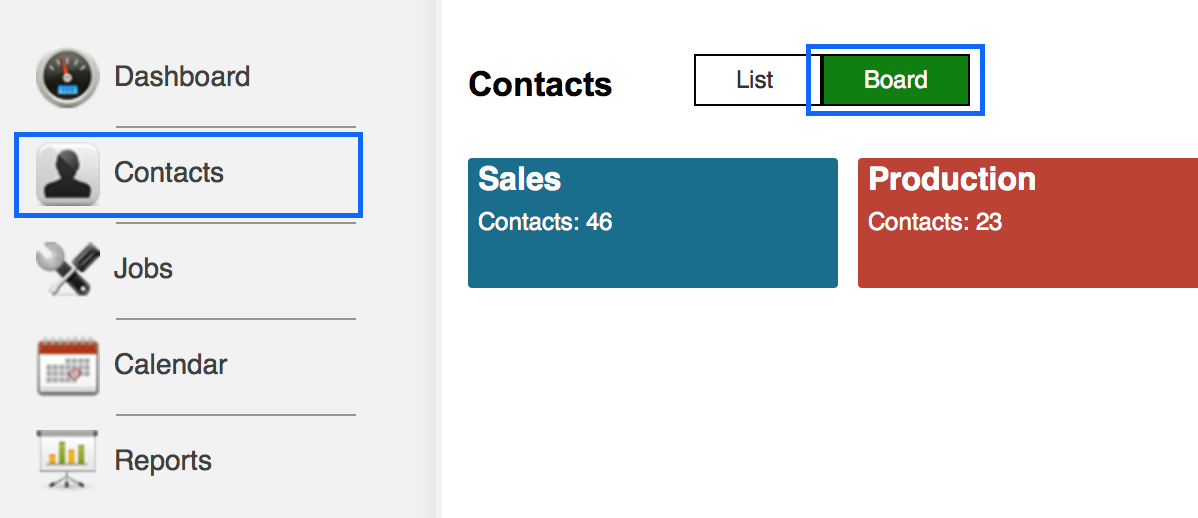 Use the big gray + button to add a new board.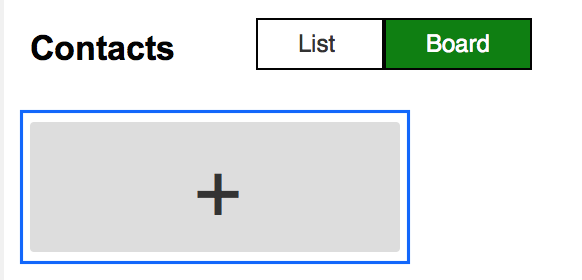 In the Add Board screen, fill out the name of the board and other info: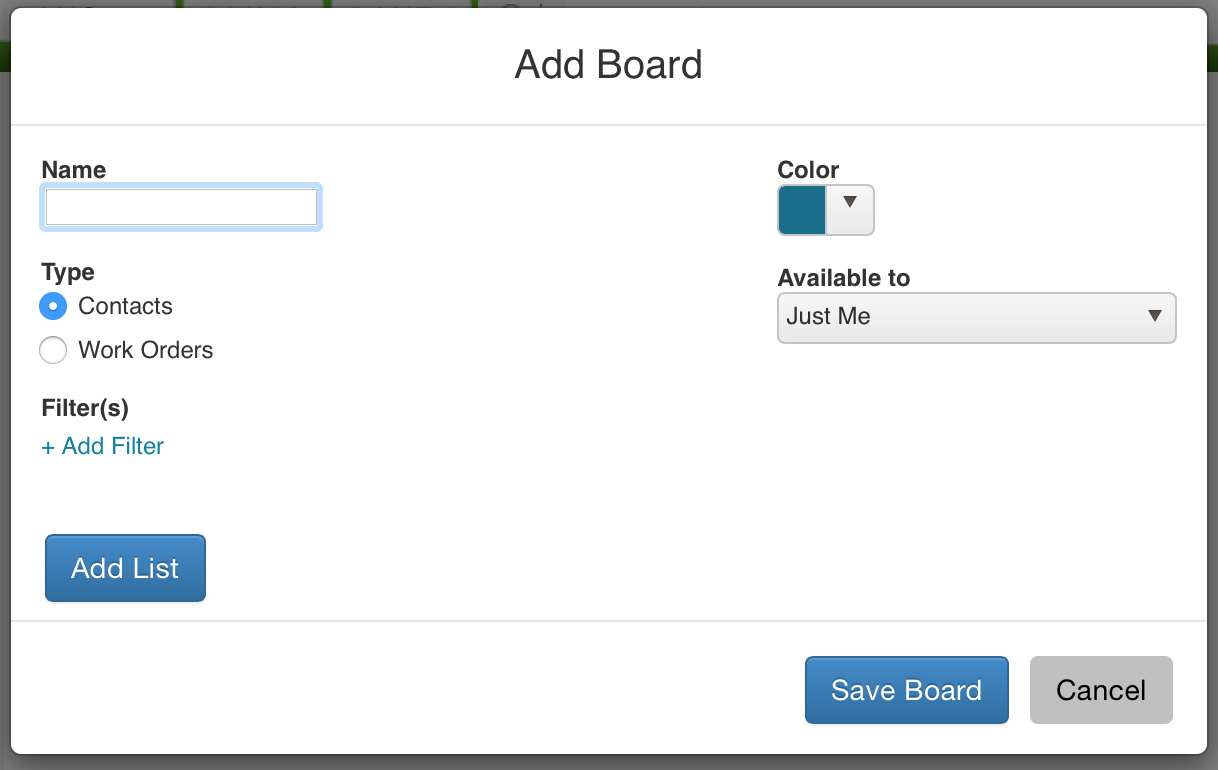 You can filter the board to show only certain types of Contacts or Contacts assigned to specific team members. Options include: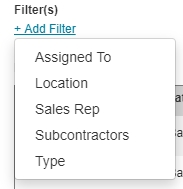 The Available To dropdown allows you to choose which team members can view this board.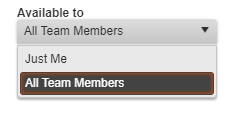 All your team members can see this board. Recommended setting for most cases.
Even if all your team can see a board, team members will only be able to see the Contacts they have access to. All other Contacts will be hidden from them on the board.
If the Groups feature is enabled-Members of a specific sales group will only be able to see this board.
Adding Lists
Lists are what we call the columns in your board view. To finish creating your board, you need to click the Add List button for each workflow status you want to show on the board.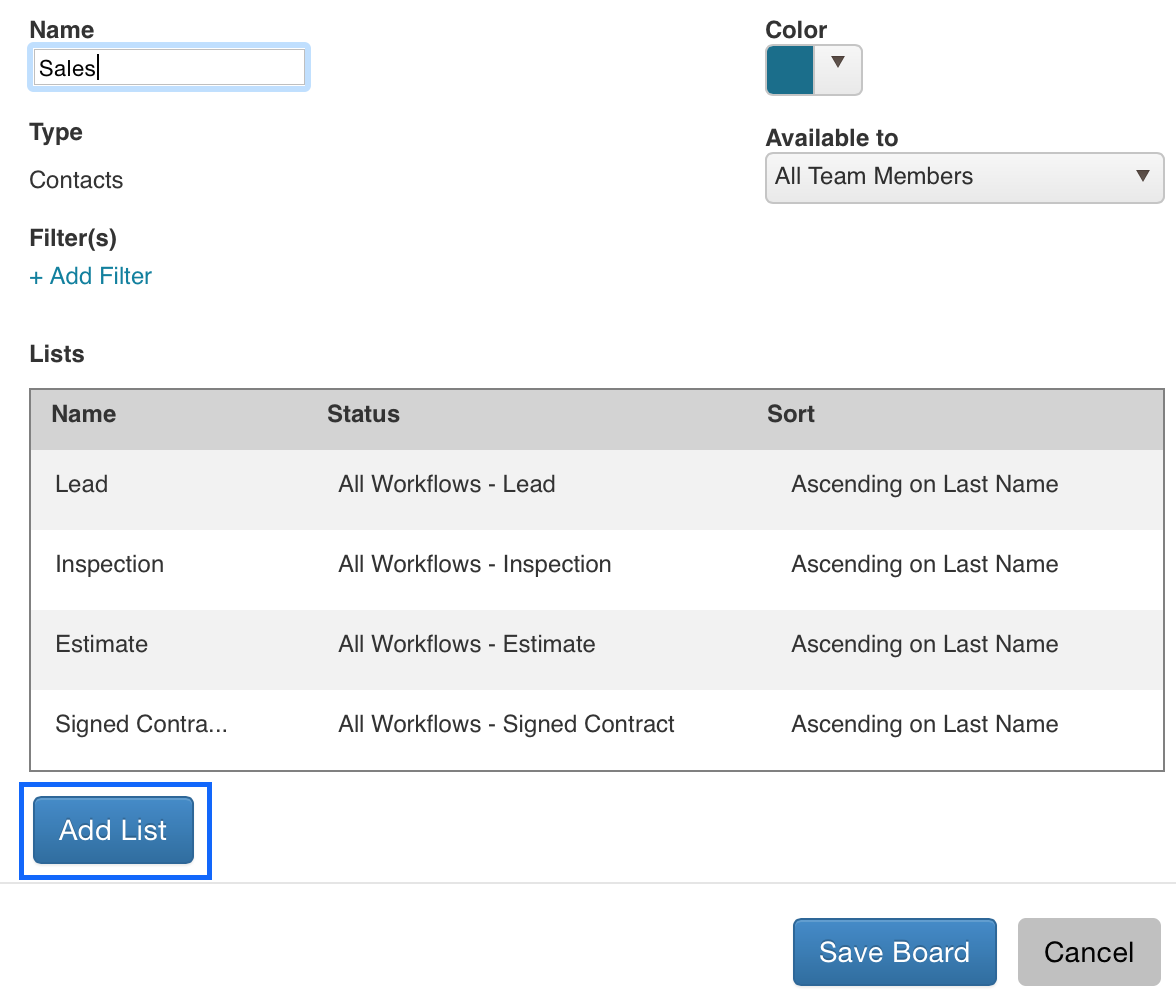 Enter a name for the list (column in the board). Generally, the name you put here will be similar to the name of the workflow status this list will show. Then in the Status column, choose which workflow status you want to show on this list. You can choose a sort order for the Contacts in this list using the Sort column. Click the Save button to add this list to your board. Continue using the Add List button over and over until you have created lists for all each workflow status you want to show on this board.

Once you are done adding your lists, click the Add Board button to save this board.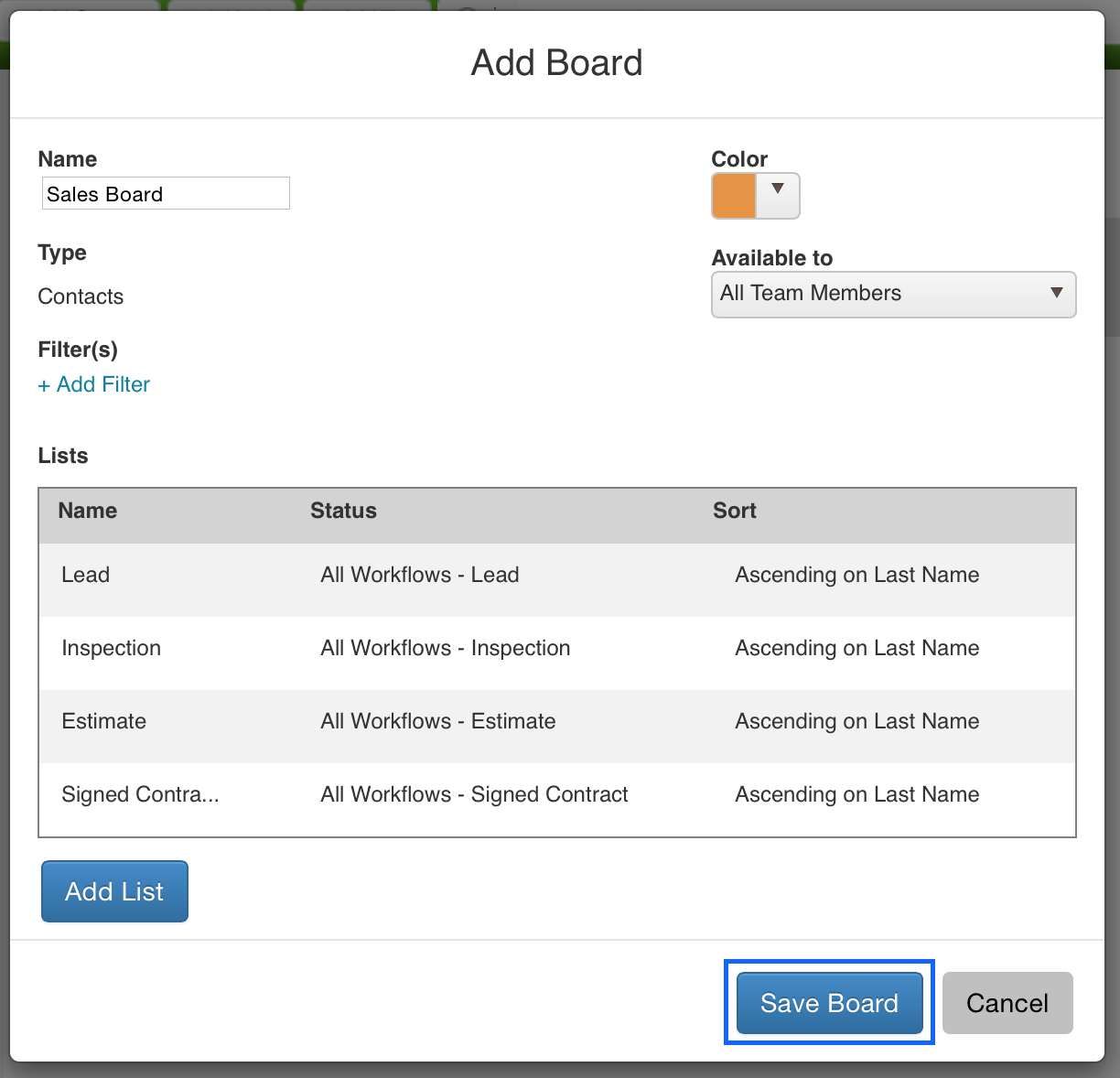 Each of your boards will be shown as a colored box with the board name in this view. Click on any board to see the Contacts in that part of your workflow.

Inside the board, you can see all your Contacts that are in the workflow statuses you specified for that board. Each contact is shown as a card in the stack. You can drag and drop these cards to move your Contacts between workflow statuses in an easy to use visual way.

Editing or Deleting a Board
To edit or delete an existing board, hover over the board you want to edit or delete. The action menu will appear where you can choose the Edit or Delete options.