Calendar: The JobNimbus calendar keeps everyone organized by color-coding the team member. You can also get your calendar connected to Google or to Apple's iCal. It can be set up so team members can only see what jobs they have. Admins can view everyone's work by clicking on team members on the top left corner. You can also show or hide completed work.
Is the video too small? Click on the icon to make it larger:

1. Who has access to everyone's calendar?
Anyone with full access, whether that's a manager profile, or Admin, or another custom one. Custom profiles are located in the Access Profiles tab in Settings. Create a custom profile: Select the drop-down arrow from the top-right ---> Settings ---> Access profiles ---> Edit or add.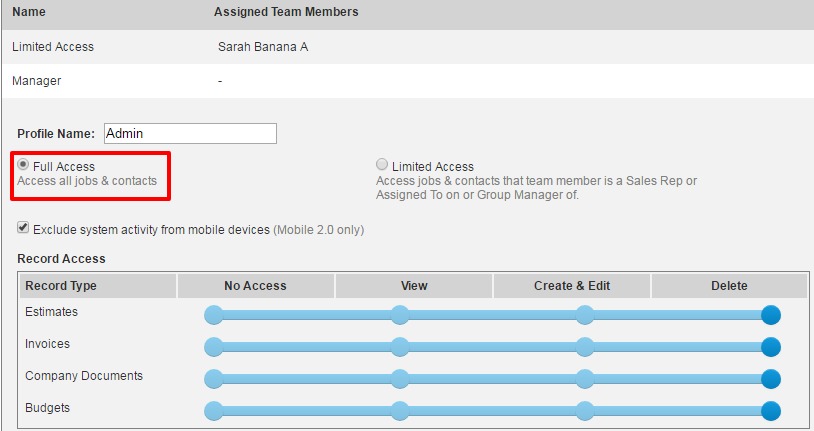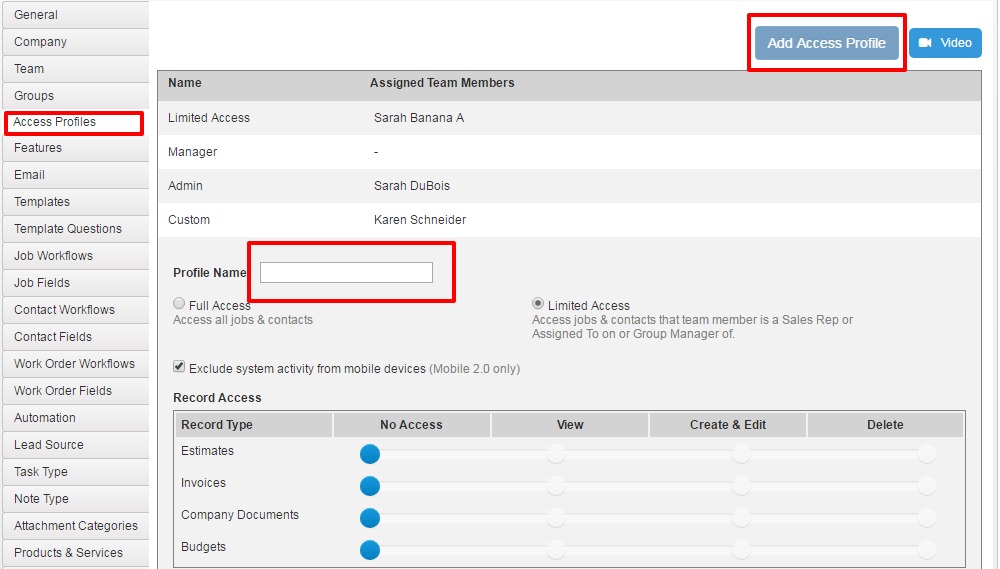 2. Why are my tasks not showing in JobNimbus on my calendar?
Make sure in settings ---> task type, nothing is hidden in the calendar.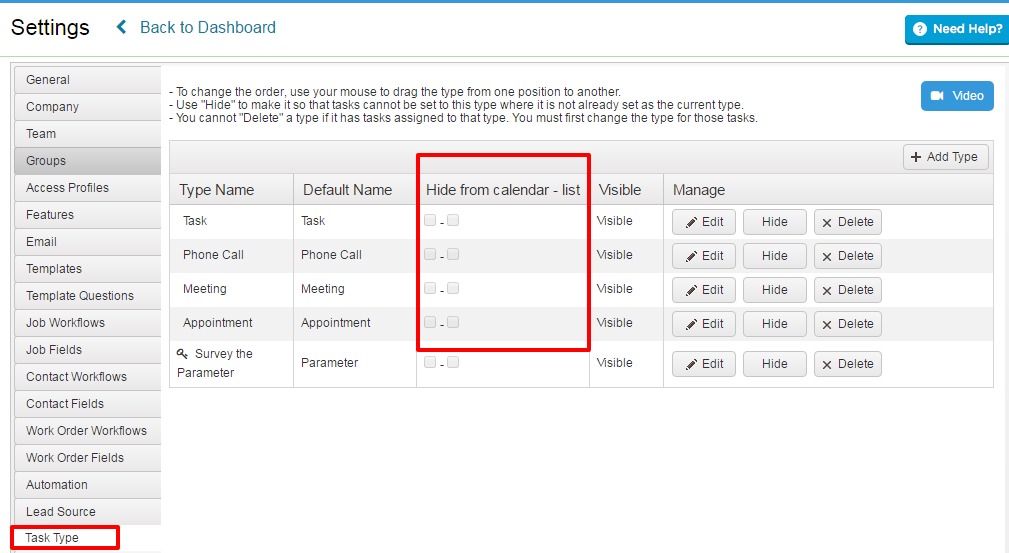 3. Why are my tasks not showing after completing them within the JobNimbus calendar?
From the Calendars section on the left-hand column of the JobNimbus calendar, underneath the "Tasks" section, select "Show Completed Tasks".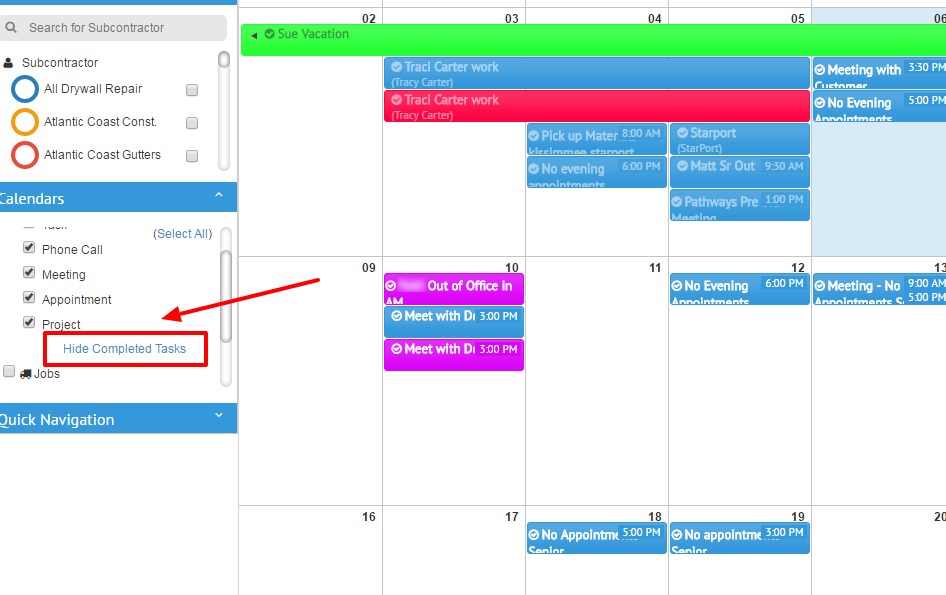 4. How do I get my JobNimbus calendar connected to google calendar or Apple's iCal? See videos below