Does JobNimbus Have a Payment Calculator to Compare Financing Options?
The Sunlight Financial Payment Calculator allows you to compare different loan options, potential monthly payments, and generate a PDF of the quote to present to your customers.
You must have an active Sunlight Financial account integrated with JobNimbus to use this feature. Steps on how to do so can be found here.

Within JobNimbus, navigate to a Contact and click on the Financials tab.
Select "Apply for customer financing" to begin the quote process.



The customer must have a valid first and last name in order to move forward; the Contact's name cannot be blank or contain any special characters.

Fill out the project details in the appropriate fields when prompted.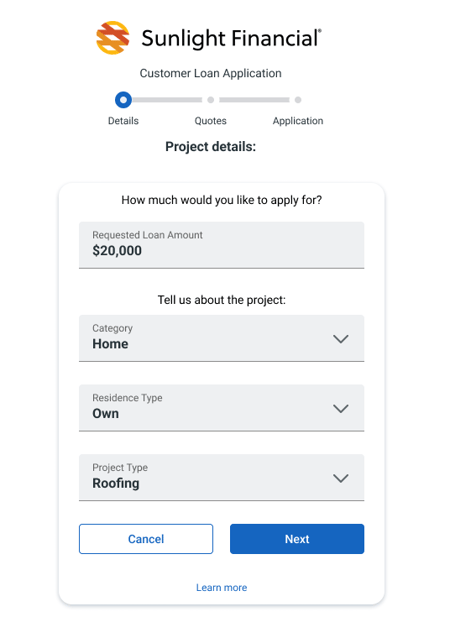 The maximum amount you can request for your loan is $100,000. You can request a loan for projects as low as $2500.

After you fill out your project details, you will receive financing options for the best interest rate and lowest payment. This will also provide the estimated monthly payments.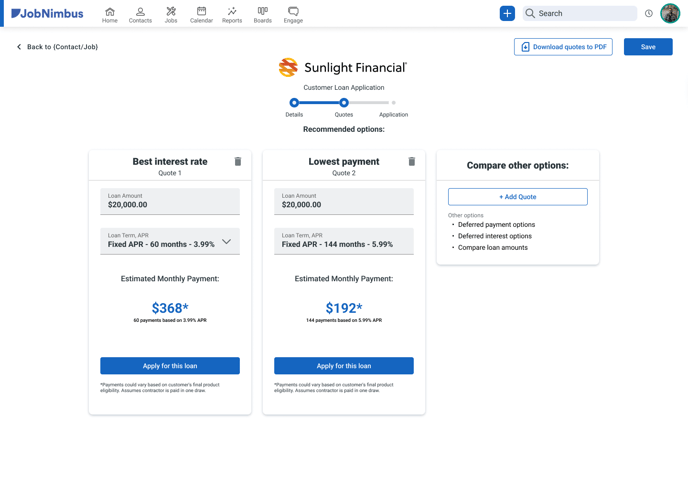 Add an optional third quote by clicking + Add Quote.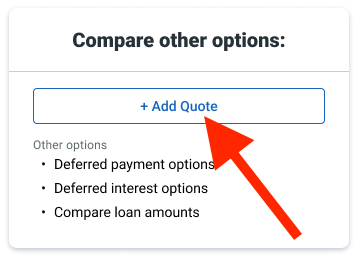 If your client is not yet ready to make a decision, or if you are not able to present the options in person, you can download a PDF of the quotes to email to your client.



After deciding which quote your client wants to move forward with, click "Apply for this loan". You will be taken to the following page where applicant information is needed in order to complete the process of the loan application: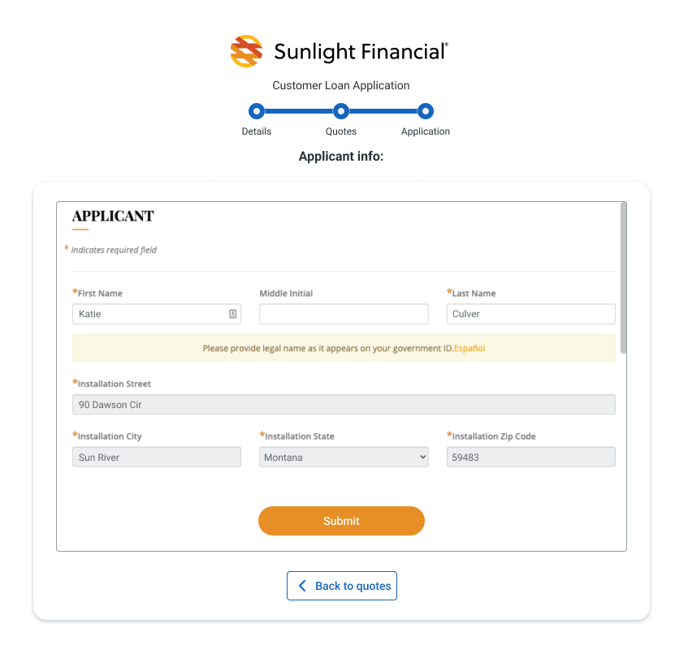 Once their information is filled out and submitted, Sunlight Financial will provide a decision on the application in under a minute.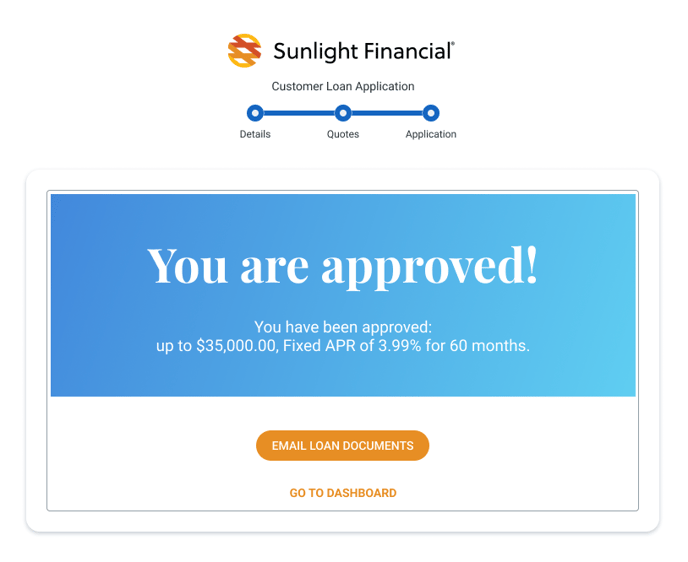 Have questions?
Click here to book an appointment with a dedicated representative.