Can I compare financing options in JobNimbus?
Save time by calculating financing options through Sunlight Financial right in JobNimbus.
Our Sunlight Financial payment calculator allows you to compare different loan options and amounts and display the monthly payment amount associated with each option. It also generates a PDF of the options to quickly send to the homeowner. This gives you all of the resources you need to efficiently find financing for your clients.
Click "Apply for customer financing" to view and compare different financing options available to you and your clients.


This pulls up our Sunlight Financial integration and allows you to fill out the project details.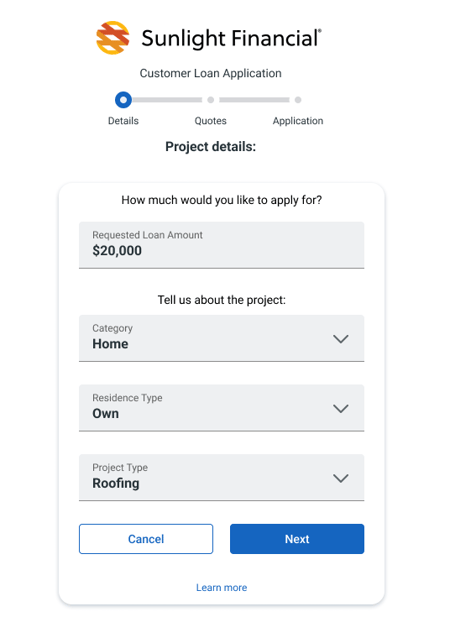 The maximum amount you can request for your loan is $100,000. You can request a loan for projects as low as $2500.
After you fill out your project details, you will receive financing options for the best interest rate and lowest payment.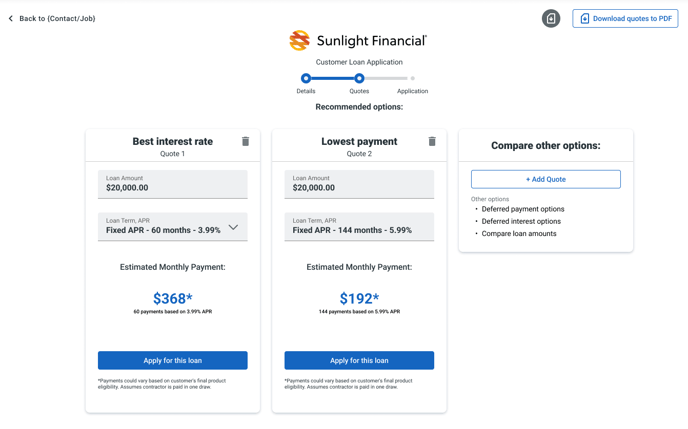 These options will show your client the estimated monthly payment.
If you want to create your own quote as a third option, click on "Add Quote".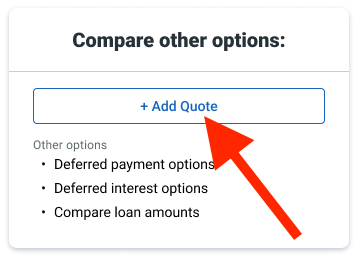 You will be walked through the process of adding your own quote to the other options.
If your client isn't ready to make a decision, or if you are not in person to quote your client, you can download a PDF of the available quotes to send to your client.



After choosing which financing option your client wants, click "Apply for this loan". You will be taken to a page for your client to fill out their information.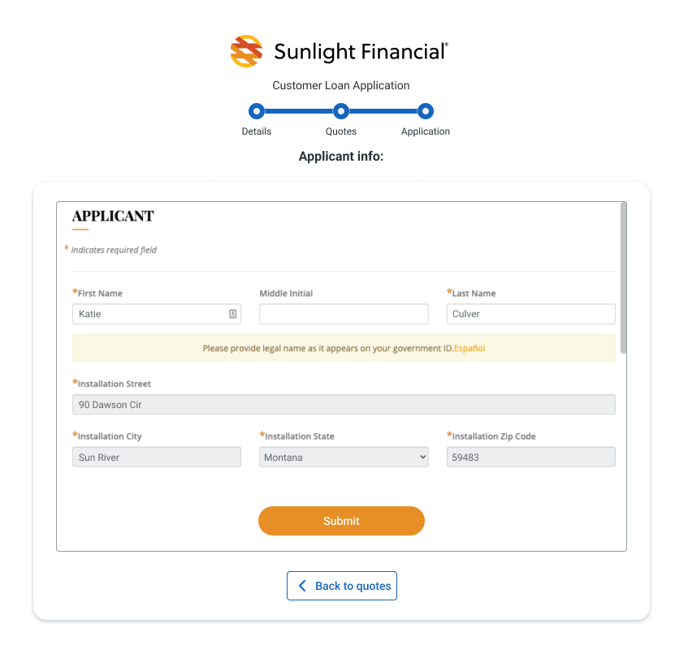 Once their information is filled out and submitted, Sunlight Financial will provide a decision on the application in less than a minute.