Can I get directions to a job site from the Mobile App? (Android)
On the Home page, select the 3 dots next to the scheduled contact's name to which you'd like to navigate. Choose "Directions" from the dropdown menu that appears.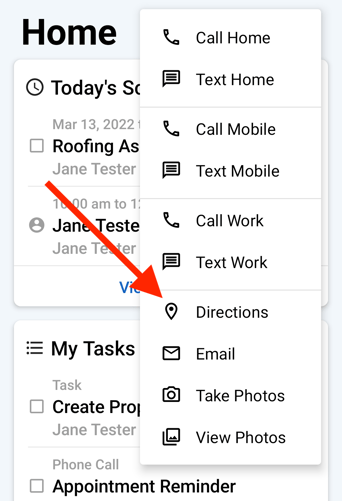 You will then be given the option to use a navigation app that is installed on your mobile device.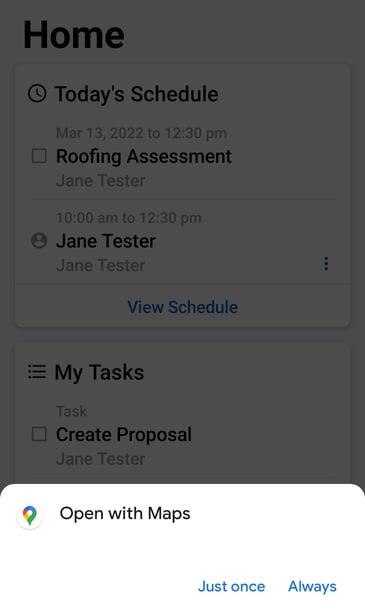 Alternatively, you can select the 3 dots next to the record within the map view to get directions.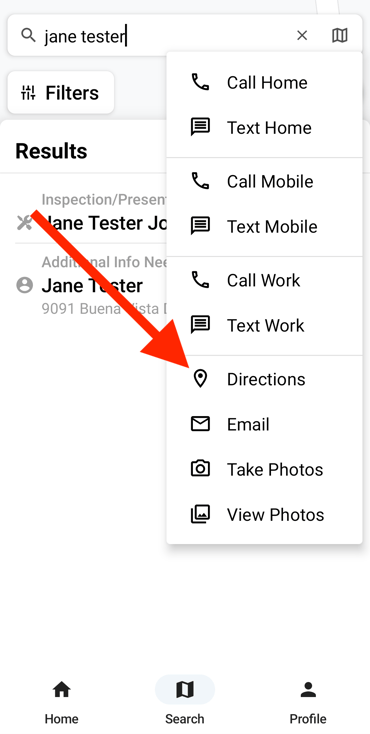 Ensure that the record has a valid address associated with their account in order for the maps to function properly.