Can I log a note right after I make a call? (iOS)
JobNimbus makes it easy for you to log a call on the mobile app.
To make a call from the mobile app:
Navigate to your contact.
Click on the phone icon and select Call.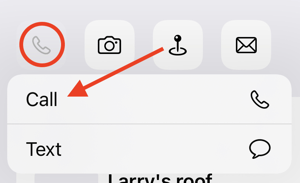 After the call is finished, JobNimbus will populate a note for you detailing that it was an outgoing call, complete with the client's phone number, and duration of the call. The note will also prompt you to finish logging the call.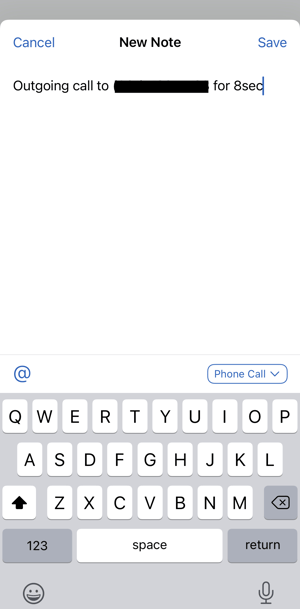 Once you are done adding your notes about the call, click Save in the top right for the call log to be added to your client's file in JobNimbus.