Can I manage multiple trades on one project?
Work Orders can help you manage multiple trades.
If you have Work Orders enabled, you can create separate Work Order Workflows to organize your different trades.
To create Workflows:
Click on your Profile Icon or initials in the top right corner
Select Settings from the drop-down menu
Within the Settings menu, open the Work Order Workflows tab
Select the blue +Add workflow button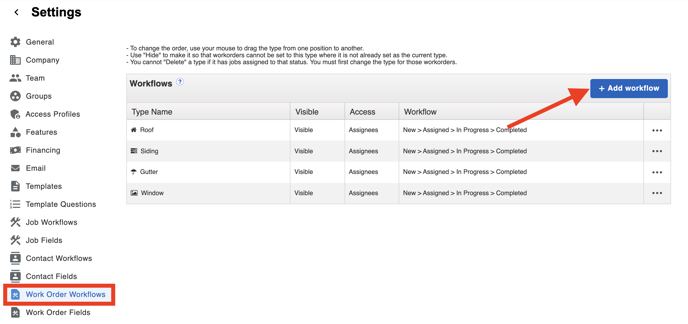 Each different Workflow allows you to manage each trade type through their own unique processes. Learn how to configure your Workflows in this article.