Can I Manually Assign IDs to My Jobs?
You can choose to manually assign an ID to a Job when you create a Job.
To manually assign Job ID's each time you create a Job, check the box next to "Let me assign Job numbers manually", located within the General tab of your Settings.
Make sure to click the blue +Save button at the bottom of the page after making your changes.

Doing this will remove the autogenerated Job number fields and allow you to choose your own number when creating a Job in JobNimbus.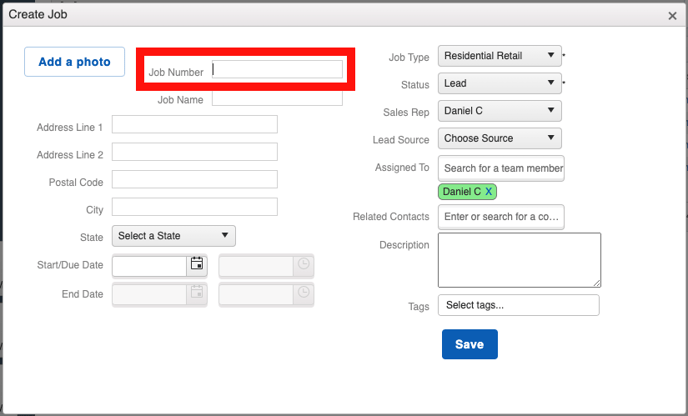 The number you create cannot match another existing record's ID. A warning will appear if the system recognizes that the ID is already assigned.