Can I Require Signatures in Multiple Areas on a Single Document?
Through the use of Template Fields, you can plug more than one Signature Area into a Document Template.
When building a document with multiple sections (such as a contract, for example), you may want to request that more than one area be signed in acknowledgment.
The video below provides a brief demonstration of this feature and the steps that follow will guide you through the action.
Overview Video:


How-to:
In your Document Template builder, click within the body to place your cursor where you want a signature area to appear.
Click "Insert Template Field" from the toolbar
Select Built-in Section from the drop-down menu
Choose Signature Area
Repeat the steps above for each spot you want to plug a signature line


In this example, I have plugged the [[signature]] short-code into two different spots: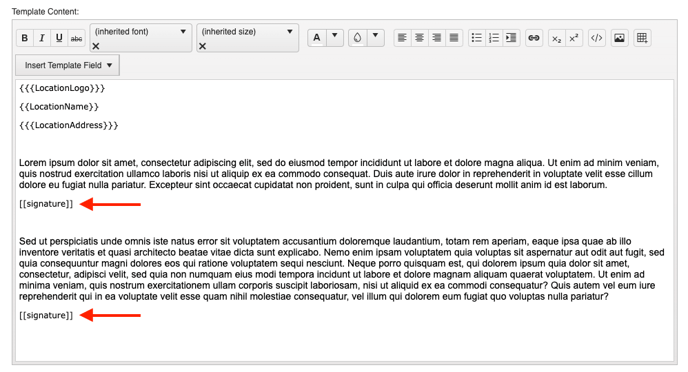 Once I use this template to create a document under a specific contact, I can send it to my customers to sign via email. Details on adding required signers can be found in this article.
When the recipients digitally sign and submit the document, each signature will appear wherever the "Signature Area" was placed in the template.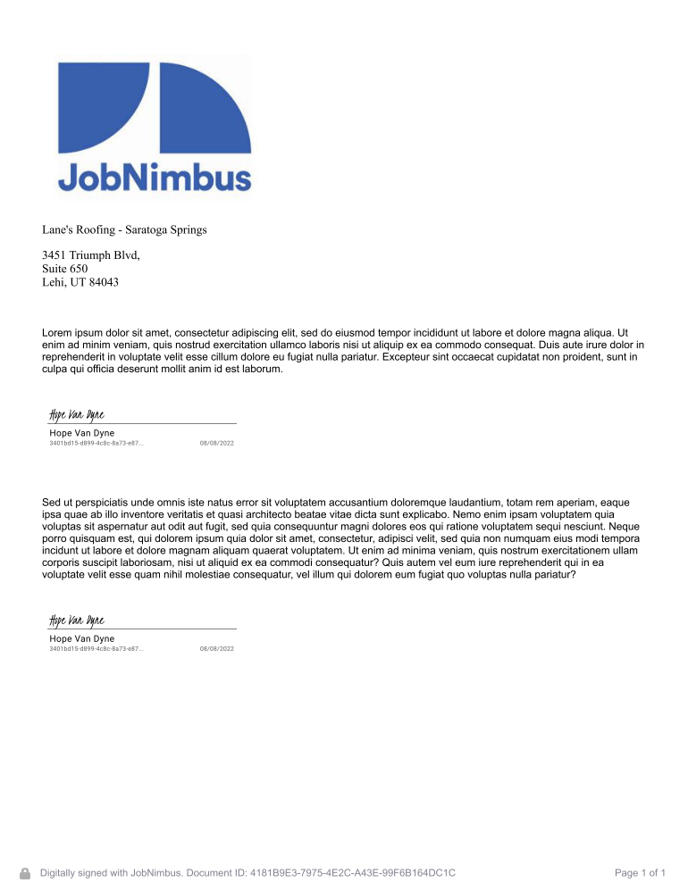 Note:
The recipients' signatures apply to all areas in which the [[signature]] short-code is used; they cannot choose which area(s) they sign.

For instance, if I send a document using the example template above to two required signers, each signature will be added to both spots.

Learn more about Template Fields here.