Can JobNimbus Connect With Calendly?
Using a 2-way Google Calendar sync, you can see appointments booked through Calendly on your JobNimbus Calendar.
Note:
This setup requires that you first establish a 2-way sync for both JobNimbus Tasks and GCal Events between Google Calendar and JobNimbus.
Steps on how to do this can be found in this article.
Calendly + Google Calendar Setup
Within your Calendly account:
Click on the Account tab in the top right corner.
Choose Calendar Connections from the drop-down.




Connect with Google Calendar and

sign into the same account that is synced with your JobNimbus account

when prompted.


Calendly Events


Refer to Calendly's Help Center for steps on creating an event through which recipients can schedule a meeting at their convenience, depending on how you've configured your availability.

In Google Calendar:
When someone books an appointment through a scheduling link sent from Calendly, the event will appear on your linked Google Calendar for the day/time that was scheduled.
The GCal Event will include the following details from Calendly:
Title (name of the scheduler/recipient + name on the Calendly account from which the link was sent)
Guests
Event Name (configured by you, the sender)
Notes (submitted by the recipient)
Links to cancel/reschedule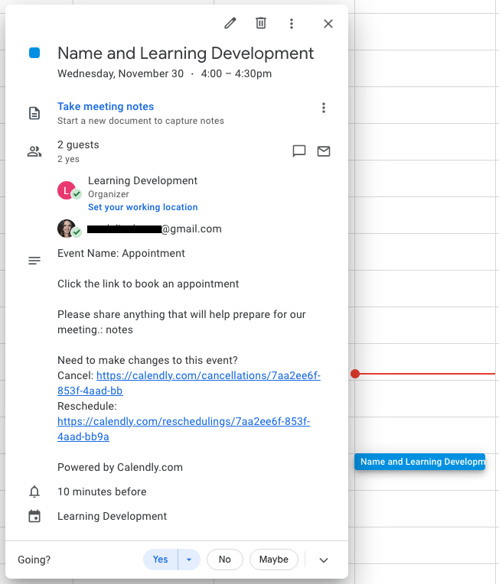 In JobNimbus:
Because you have set up a 2-way sync for GCal Events and JobNimbus Tasks, the Calendly event that appears on your Google Calendar will now also show up on your JobNimbus Calendar.
Remember, scheduled events will only sync as "Tasks" in JobNimbus. More details can be found in this article.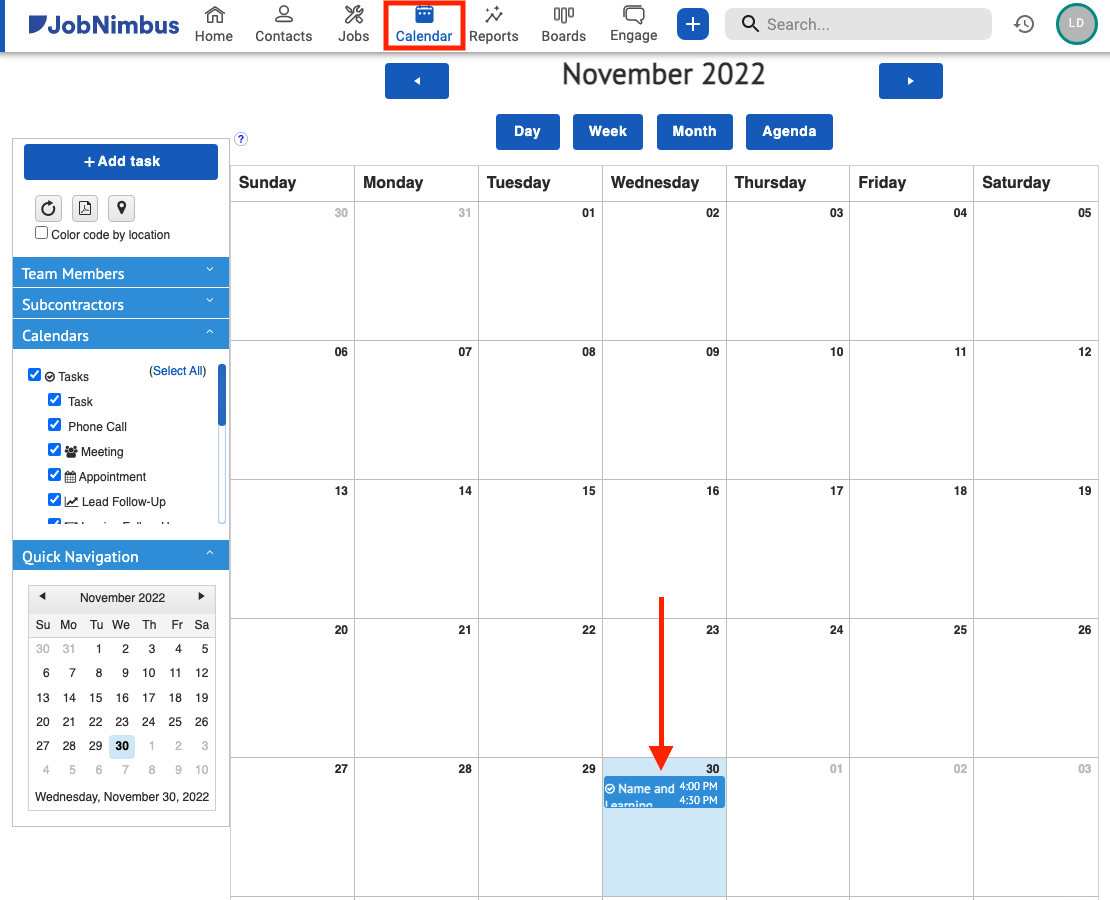 Click on the Task within the Calendar and then choose View from the 3-dot menu on the right hand side.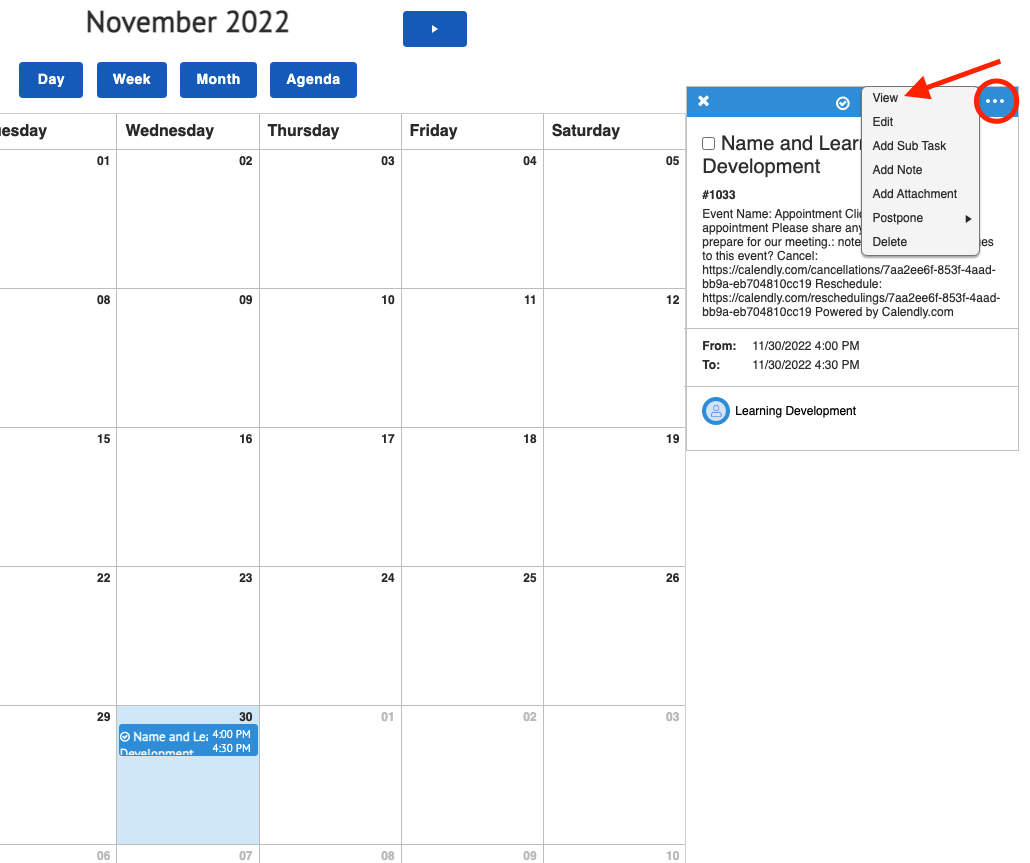 You will find additional details, which should match the information that synced from Calendly to your Google Calendar, on the Task's overview page. Please note that the scheduler's information will not appear in JobNimbus as it does on the GCal Event.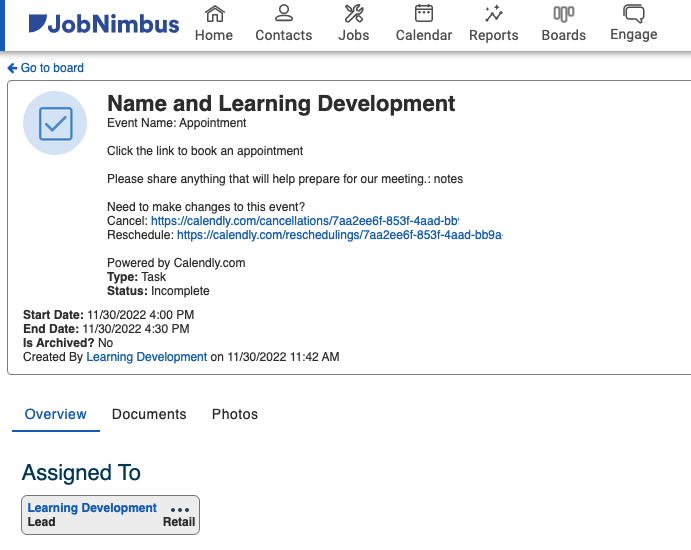 The JobNimbus Task will be automatically assigned to the user whose Google account to which the Calendly event synced has been connected.