Cancellation:

At JobNimbus you may cancel your subscription within your account. You can cancel your subscription by following the steps below.
After your account is canceled it reverts to a free personal account.
Login to JobNimbus using a browser.

Go to the "user menu", your name at the top right and choose Subscription from the menu.
Select "I no longer want the benefits of JobNimbus Pro" link.

Select "Cancel My Subscription".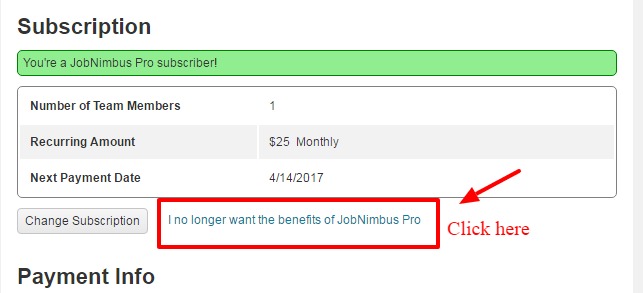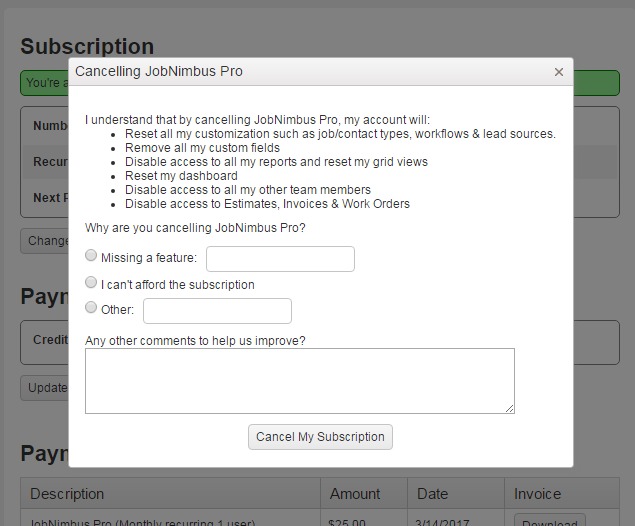 Personal accounts have the following limitations:
All Job/Contact Type, Workflow, Dashboard and Lead Source customizations are removed.

Only the primary Admin (the creator of the JobNimbus account) will maintain access to JobNimbus.
Note: JobNimbus accounts are never deleted and remain in perpetuity.