Estimates and Invoices:
Estimates and invoices have similar interfaces. You can convert an estimate into an invoice. There are two template areas for estimates and invoices. The first is found in the Templates section of JobNimbus Settings. There, you can change the structure of the financial document including which fields of data to choose and which functions should be turned on for internal and external use of the system. The other template is located in the creation of an Estimate or Invoice. This functionality is used to save a set of sections and line items as a copy for future use.
Templates are used to control what information the final estimate/invoice seen by the customer. It is also used to customize your templates with your policy information, as well as your standard company information.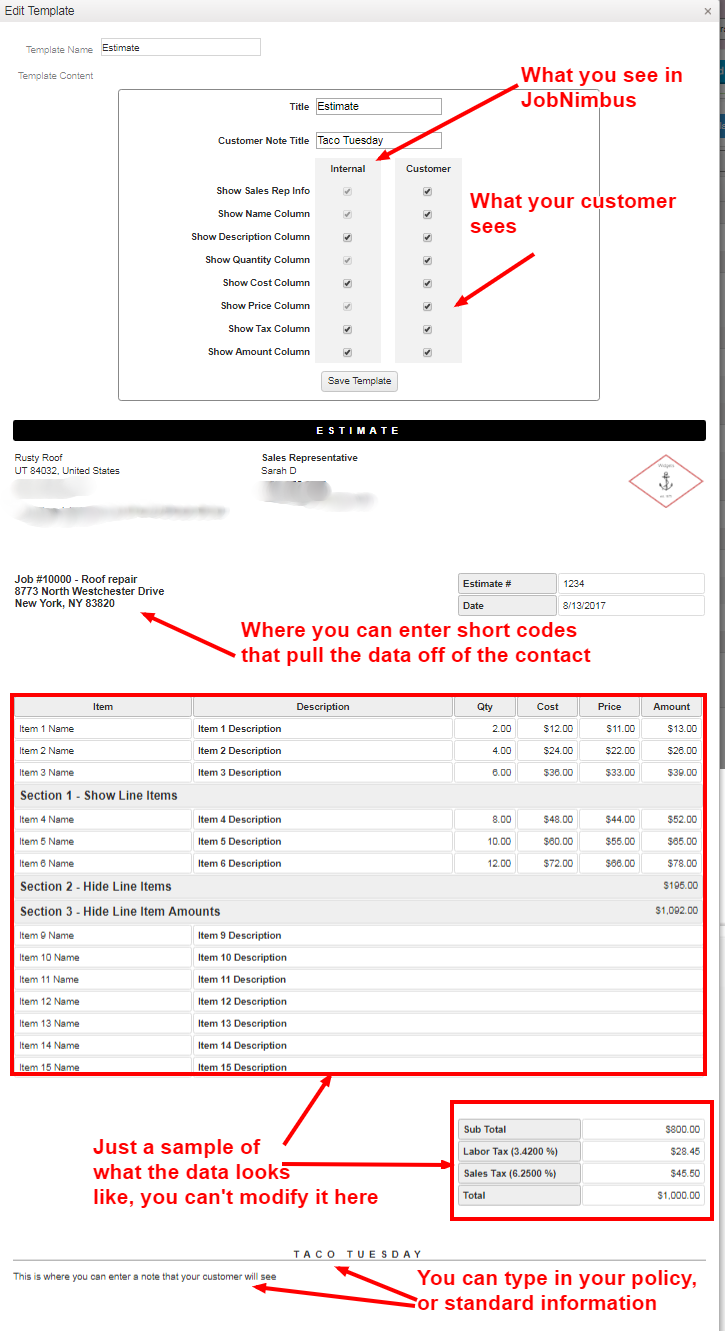 Your Estimate Format: There are three options to select on an Estimate or Invoice. They are "Show line items", "Hide line item amounts", and "Hide line items." Below, are examples of how they appear during creation and on a final draft of the document.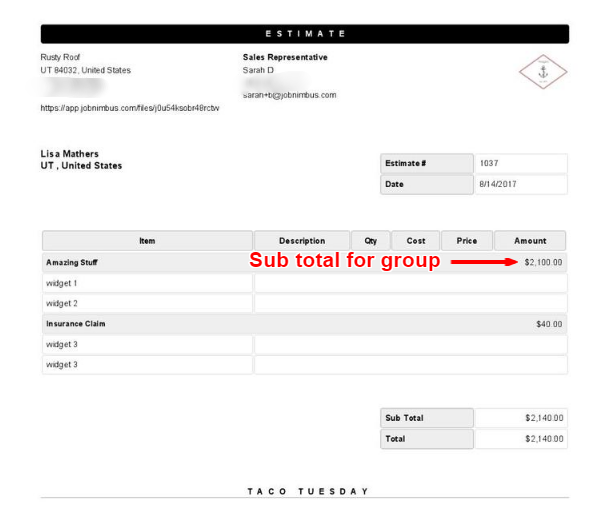 Hide line item amounts

Hide line items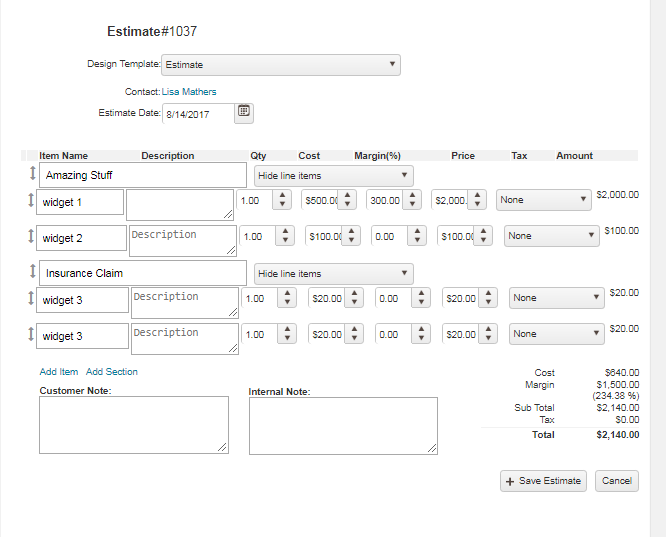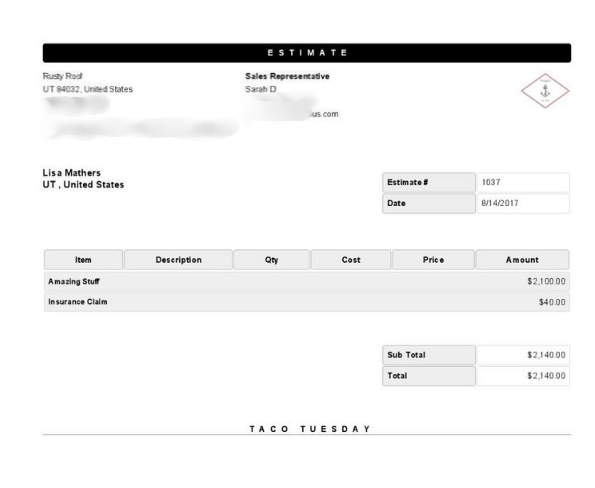 Common Estimate and Invoice Questions
Can I convert my estimate to a work order?

Yes, within the JobNimbus web app click on the Estimate, Select the Gear/Wheel icon on top right of the page, Select Create Invoice.

Currently, estimates cannot be converted into work orders on the JobNimbus 2.0 mobile app.


Can I upload my own estimate template?

Unfortunately, we do not have the functionality to import external files such as Microsoft Excel Spreadsheets and process them as templates. You would need to recreate an estimate template using the Templates section of the Settings, or external invoices would need to be imported via our QuickBooks Sync Integration.


How do I add a photo to an estimate?

Click on the paper clip icon and add photo.

How is the most recent estimate column in reports calculated?
The most recent estimate column shows when the estimate was last modified. If the status was changed, then it will show the estimate that was last changed versus the creation date.
How do I do progressive invoicing (progressive invoicing bills a customer in increments of work based off of work completed) ?There is basic functionality to create progressive invoices. Upon creating an invoice, in the terms drop-down select "split".

How do I edit an estimate/invoice template? Select the pencil icon in the "Saved Estimates/Invoices" drop-down.