Feedback and change management process:
At JobNimbus we are constantly seeking to improve our product. At any given moment we have a variety of development projects that we are actively working on. Some of these projects could be large changes to our entire system, small quick fixes or design changes. Many changes that are made are done due to customer demand. If you would like to be a part of the process of improving JobNimbus make sure to vote or create features that will be helpful.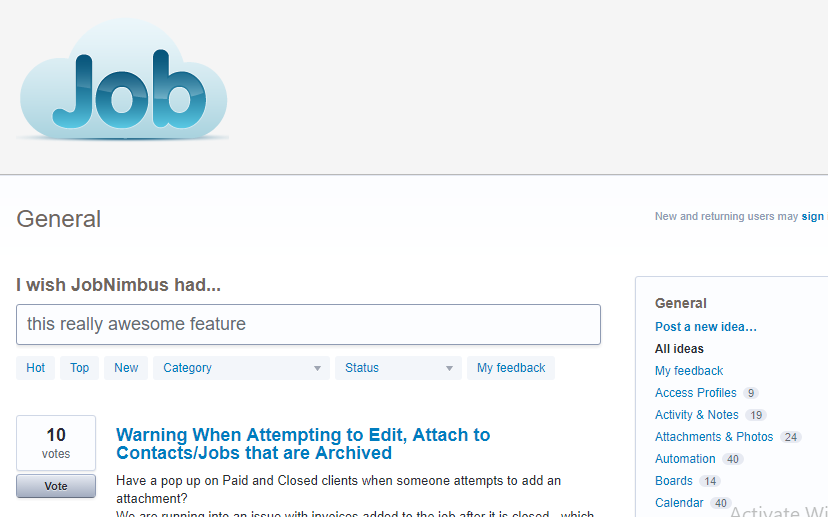 1) Where do I submit my suggestions?
Click this link to our JobNimbus UserVoice feedback site. You can also click the blue feedback button inside your JobNimbus account which will create a pop-up to the UserVoice website.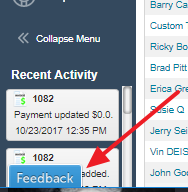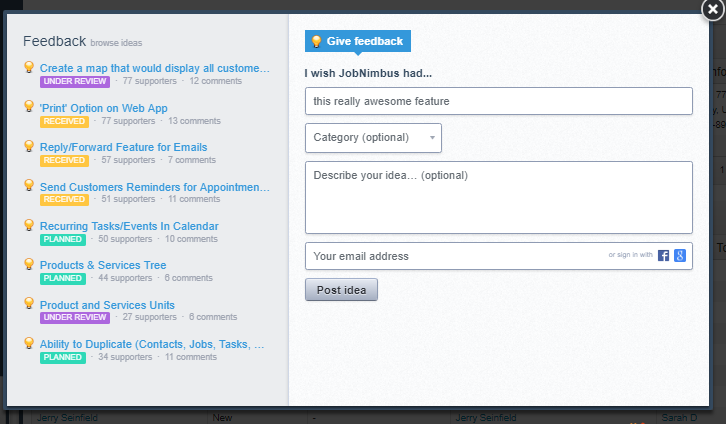 2) I created an issue a while ago why hasn't it been implemented?

Changes have to go through an approval process. Part of the considerations to that process is how difficult/easy it is to implement the change. Also, the priority of the issue depends on the other projects that are being worked on and their urgency. The more votes on a given suggestion creates more urgency for it to be addressed.