Overview:
Should you experience issues with logging into your JobNimbus 2 Mobile App or need assistance from Support, you are able to request help directly from the login screen.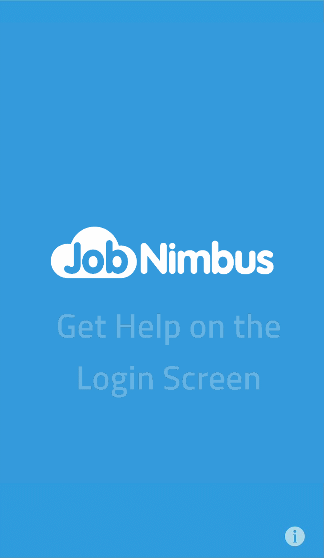 From the JobNimbus 2 Mobile App's login screen, select the "i" icon in the bottom right-hand corner.

Phone and Email.

Select the phone icon to call Support.

Select the email icon to open a new email to Support. Once the email opens, you are able to fill out the remainder of the email with any applicable details. Send the email.
Note: When emailing support, please remember to include your login email address,name, and description of your issue; so, our support representatives are best able to help resolve your issue.