How Can I Add Tax information?
You can include your own taxes in JobNimbus if you are not integrated with QuickBooks.
To add taxes to your JobNimbus account:
Click on your Profile Icon or initials in the top right corner
Select Settings from the drop-down menu

Within the Settings menu, open the Taxes tab

Click the blue +Add Tax button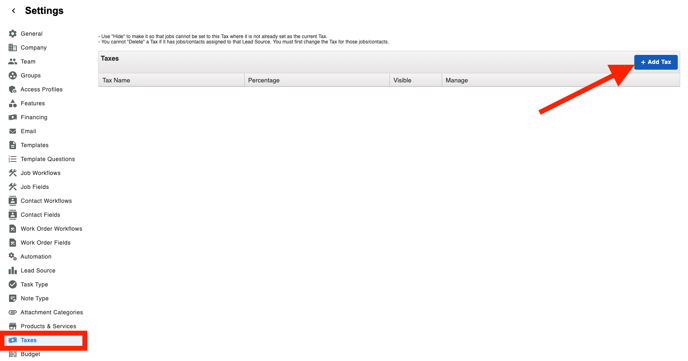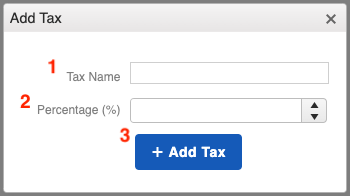 In the "Add Tax" window, you can:
Name the tax according to what purpose it serves
Give your tax a percentage amount
+Add Tax to save
After your tax is saved, when creating an Estimate, for example, you'll see a column labeled Tax where you can apply it to the line item.



If You Have QuickBooks Enabled
You will need to manage your taxes directly within your QuickBooks account; the ability to add taxes in JobNimbus will become locked and you will see the following message when opening the Taxes tab in your settings: