How can I manage the notifications I receive on my mobile device? (Android)
You can review all of your notifications from one place on your mobile device.
To access the notifications you've received on your account, click on Notifications in the navigation menu.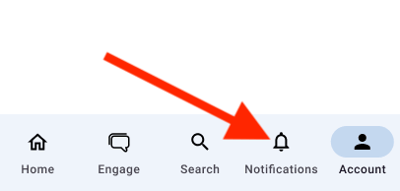 All of the notifications you have received will show in a list.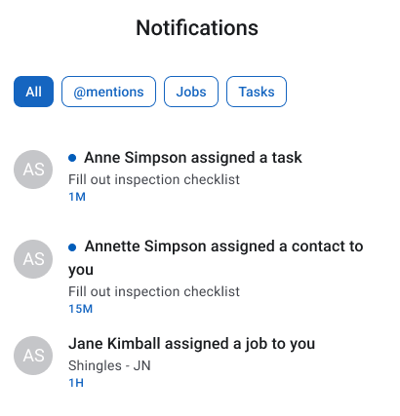 Here are a few tips for you:
The notifications listed within the app are those you've received in the past 7 days.
Each unread notification will show a blue dot to the left.
Clicking on a notification will take you to that contact's or job's file to review your notes.
To filter your notifications by the notification type, use the filters at the top.

JobNimbus will tell you if you have any notifications by showing a number next to the icon in your navigation bar.