Where Can I View My Upcoming Tasks?
Get ahead of your schedule with the help of the Task List on your JobNimbus Dashboard.
Once you are logged into your JobNimbus account, click on the Home tab in the top navigation bar.


Upcoming Tasks that are assigned to you will show on the Classic Dashboard under the section labeled "My Tasks".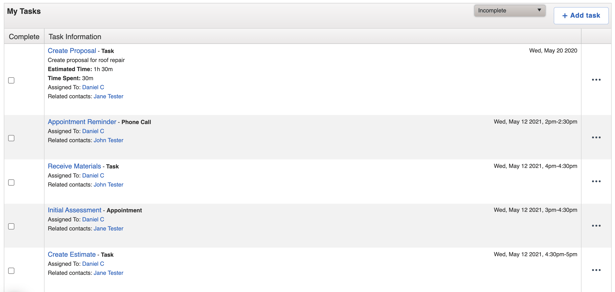 These events are listed in the order of soonest to latest.


Check out this article to learn how to interact with Tasks on your Dashboard.