How can I see my leads on the Mobile App? (Android)
You can easily see your leads on the home screen of the Mobile App.

While on the home screen, scroll down to the "My Leads" section to see the contacts or jobs assigned to the Lead stage. You will see the top 3 leads on this list.
Note: If you have Jobs enabled, you will only see Jobs that are in the Lead Stage on this page; Contacts in the Lead Stage will only appear if you do NOT have Jobs enabled.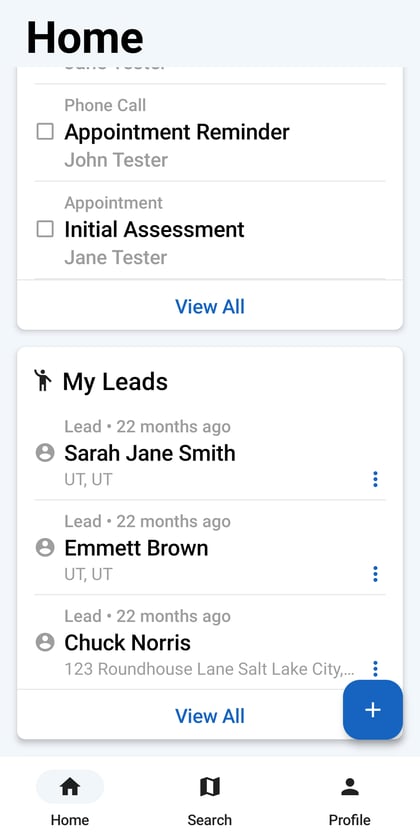 To view your full list of leads, click "View all".

This will reveal all contacts or jobs that are in the Lead Stage. You can filter this list by Workflow and sort it by either "oldest to newest" or "newest to oldest".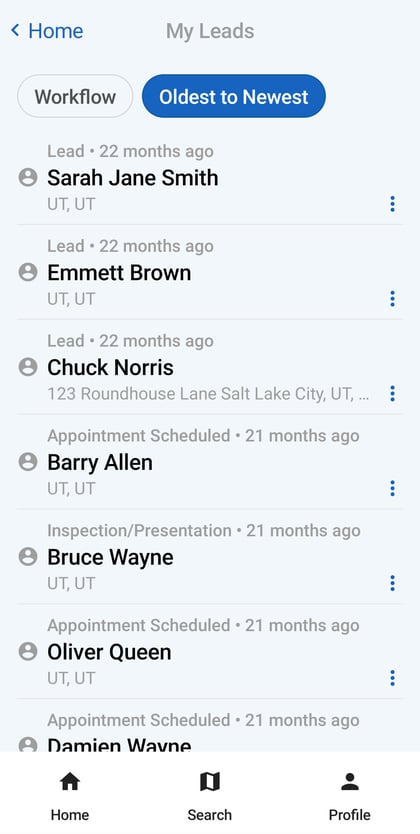 Clicking on a name takes you to that record's page.
The leads that show up in the My Leads section will only show you leads to which you are currently assigned.