How can I update Line Items on my Mobile Estimates? (iOS)
Managing line items is a cinch using the Mobile App.
To update, delete, or move line items on an Estimate open the Estimate in Edit mode.
In the Estimate editor, it's easy to manage your line items. To delete a line item, swipe right on that item.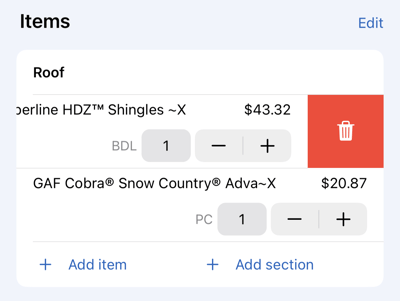 To manage the line item in other ways, click on "Edit" to the right of Items

When editing line items, clicking and dragging will allow you to rearrange the different items. Clicking on the 3 lines to the right of a line item will give you the option of editing the item.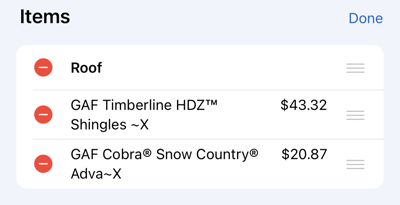 When done editing, click "Done" and then save your Estimate.