How do I accept payments with WePay?
This article outlines how ACH payments, specifically, are made through WePay.
Accepting payments is as simple as emailing a JobNimbus Invoice to your customer; all Invoices that you send will now include a large green "Make a Payment" button for your customers to click and perform an electronic payment.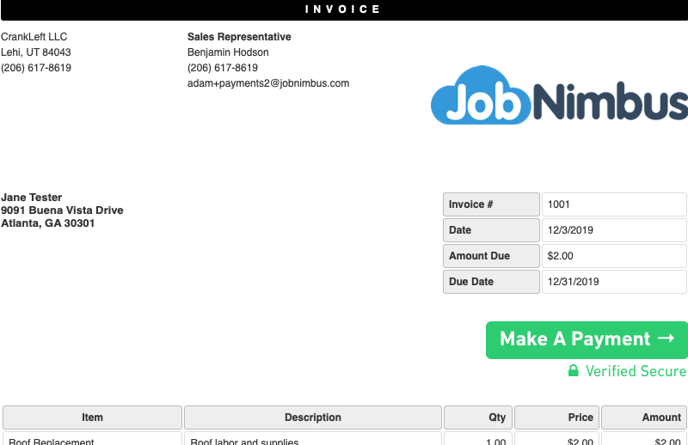 Clicking this button will direct them to the following screen where they can select the dollar amount and how they will pay.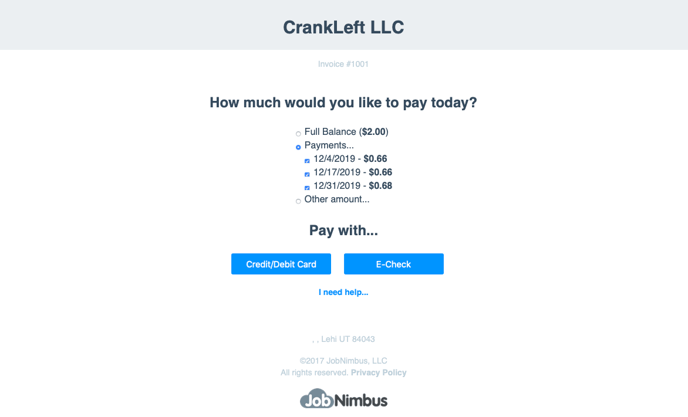 Choosing E-Check will bring up a window that says "Pay with Bank Account". Clicking Continue will allow them to sign in to their bank account.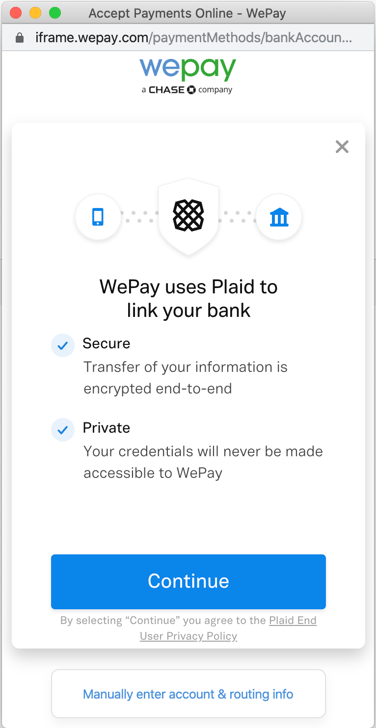 They will find their bank using the quick select buttons or the search bar at the top: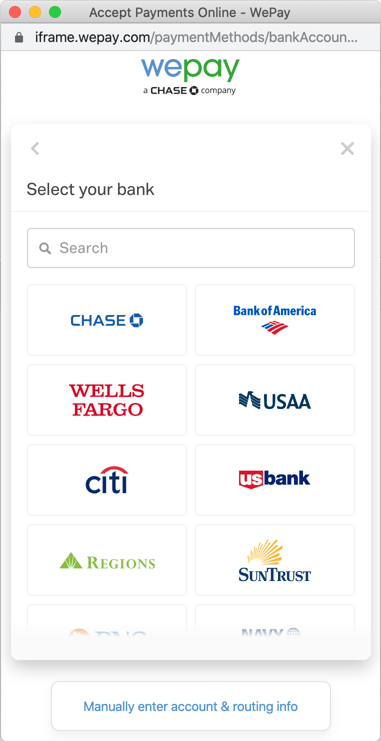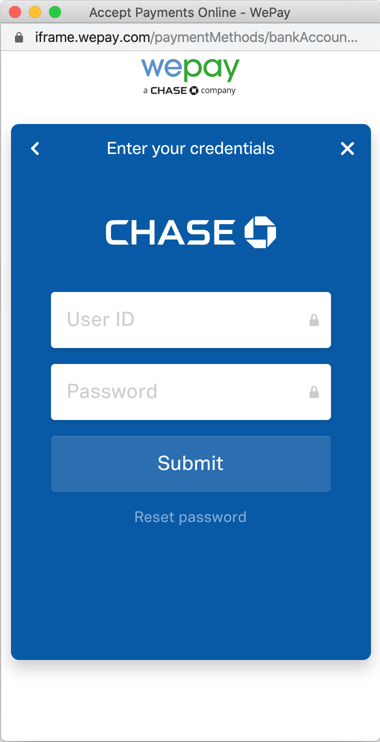 They enter their username/email and password for their bank account and click "Submit", then they may need to confirm their identity: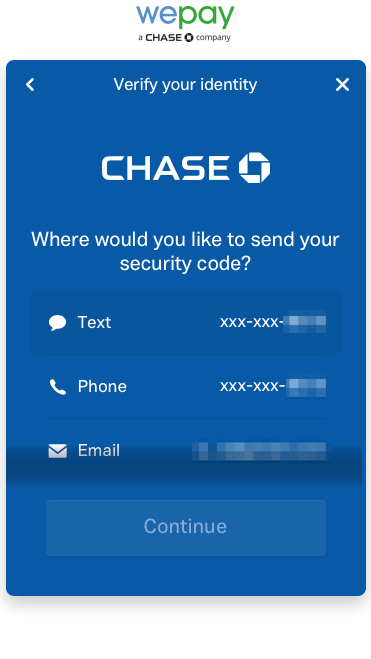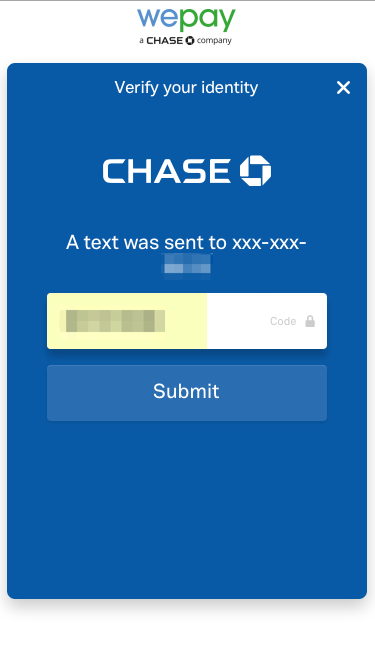 Once their identity has been confirmed, they will be presented with their bank account information to verify that this is the correct account from which they would like to pay: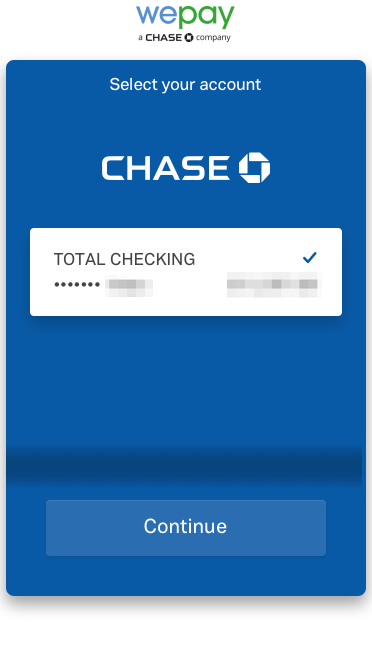 They confirm the account selection and click "Continue". WePay will then ask them for their full name and an email address so they know where to send the receipt: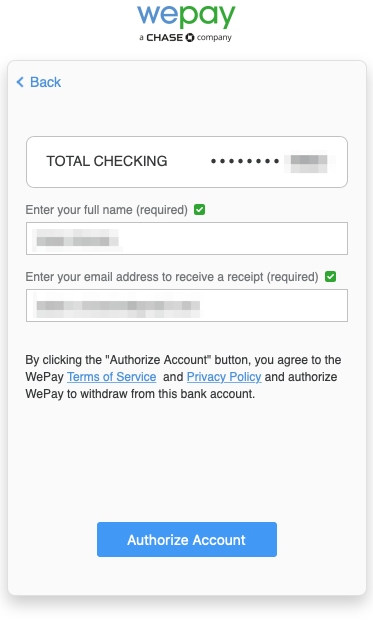 The final step is to confirm that the amount, bank account, and payer information are correct and they are ready to finalize the payment:

Once they click "Submit" they will be shown a successful payment confirmation screen and will receive an email receipt for the transaction:

The funds will be added to your WePay account immediately and will be scheduled for withdrawal depending on your settlement settings in your WePay account.