How do I add a Payment?
Record Payments received from customers directly within JobNimbus.
To create a Payment:
Navigate to a Contact or Job's page
Open the Financials tab
Click the blue +Add payment button

This will pull up the following window: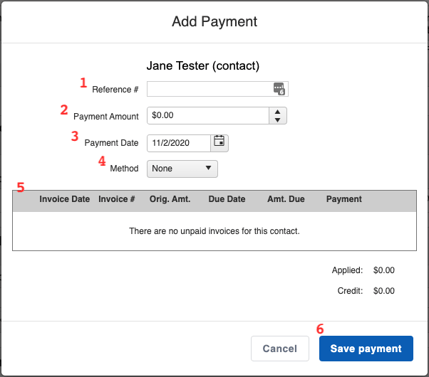 Here, you can:
Add a Reference Number. This is entirely customizable and is for your own convenience.
Change the Payment Amount.
Include the Payment Date.
Record the Payment Method.
Choose an open Invoice that is attached to the Contact or Job to apply the payment toward.
Save the Payment.
Already have a Payment added? Learn how to associate it with a new Invoice here.