How do I create an Estimate on the Mobile App? (iOS)
Easily create Estimates on the go using the Mobile App
To create an Estimate in the JobNimbus Mobile App:
navigate to a Contact
click the "+" button
select Estimate from the drop-down menu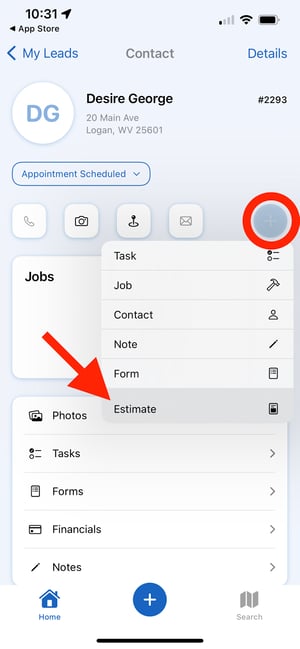 This pulls up the mobile Estimate builder.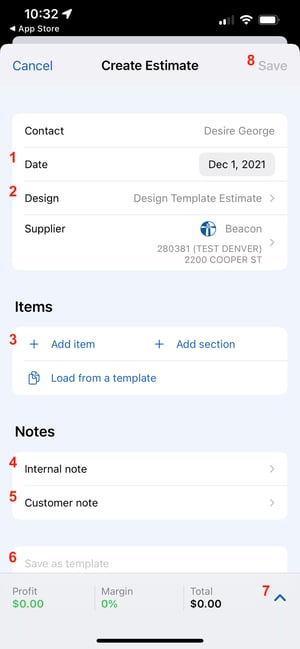 Date. Set a date for the Estimate.
Design. Choose a design template for your Estimate.
Add item/Add section. Add line items and sections to your Estimate.
Internal note. Add a note for your team members.
Customer note. Add a note that will appear at the bottom of the estimate for your customers.
Save as template. Save the line items and sections you added to the Estimate as a template for next time.
Profit and margin viewer. Click the up arrow to show the Profit and Margin of the Estimate. Use the additional markup slider to add a markup to the Estimate.

Save the Estimate.