How Do I Enable Budgets?
JobNimbus's Budget feature helps you track the profitability of a job.
When enabled, this feature allows you to create a Budget under a Contact or Job to calculate important metrics, such as Gross and Net profits, using the costs and prices of your Products & Services.
To enable Budgets:
Click on your Profile Icon or initials in the top right corner
Select Settings from the drop-down menu
Within the Settings menu, open the Features tab
Toggle the switch next to Budget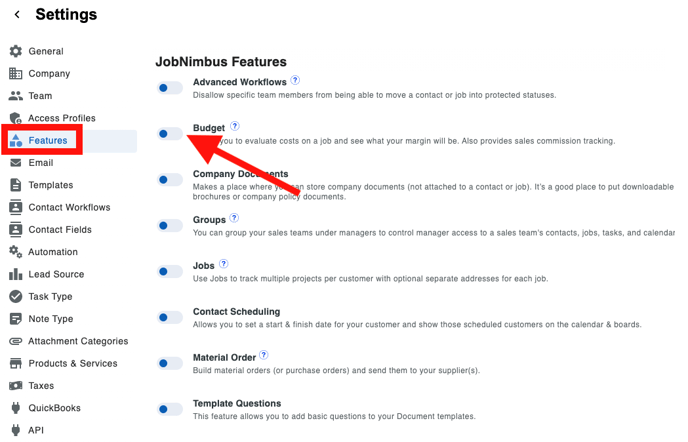 Ready to create a Budget? Click here to learn more.