To enable the integration:
Log into your JobNimbus account
Click on your profile icon or initials in the top right corner
Select Settings from the drop-down menu
From the left Settings menu, open the API tab
Click New API key


Type the word "Podium" in the Description text field

This is currently not an option listed in the drop-down menu. Hit "Enter" to save it.

Assign an access profile with Settings access.
Click Save.
After you have created your API Key in JobNimbus, contact Podium at 1-833-276-3486 to let them know you are ready to integrate these two programs. This will ensure you receive the best scope of support.
Once Podium has received your API key, you can then set up your customer's desired flows within Podium. JobNimbus will send Podium your Contacts' information so Podium can send text messages to your Contacts.
Login to Podium, click on Manage in the top menu bar, and select "Automations" from the drop-down menu.

A new window will pop up giving you the choice of automation types.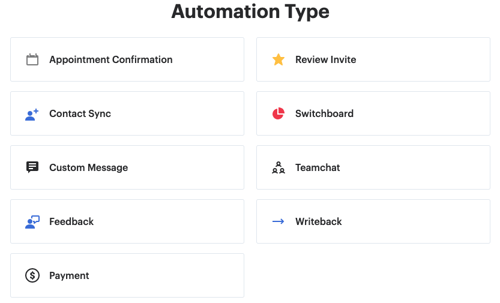 The Custom Message type will be the easiest automation to use to create the flows exactly how you want them. Using the setup tool, create your Podium automation.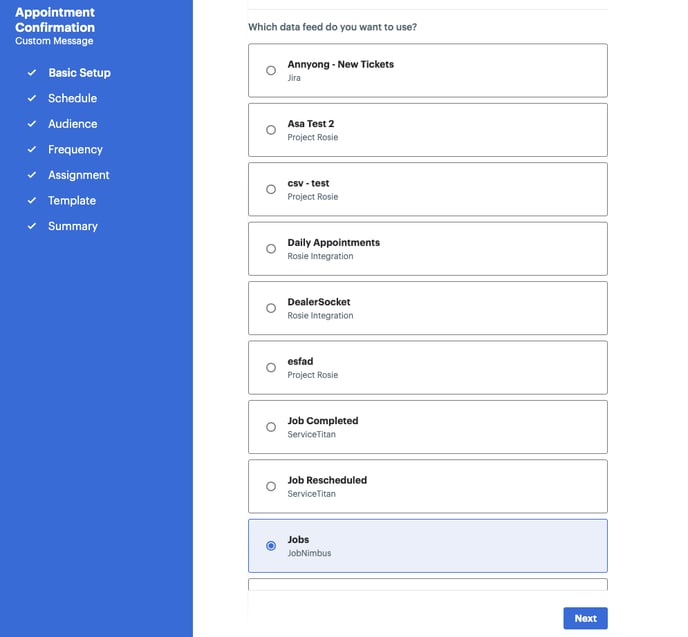 Use the scheduling tool to choose the time frame during which you'd like the message to send.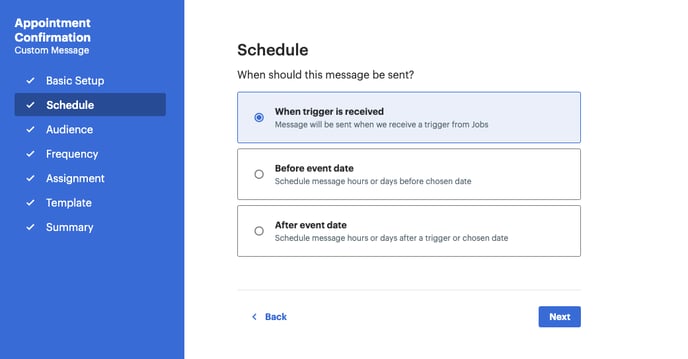 Define your audience. You can choose if you'd like the message to go to your entire customer base or if the message will be triggered based on specific Status changes, for example.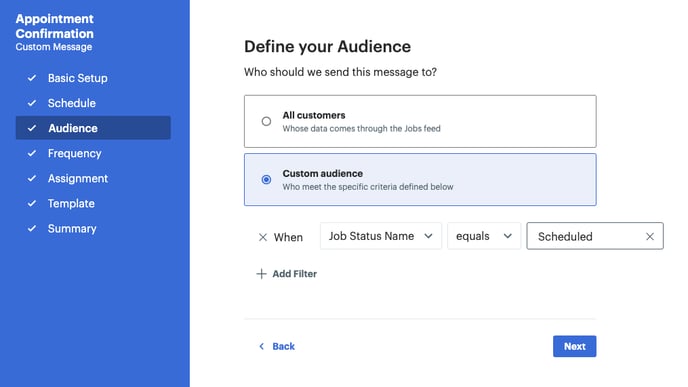 Specify the frequency at which you want the message to send. Most automations should be left on the default option: "Send once per trigger".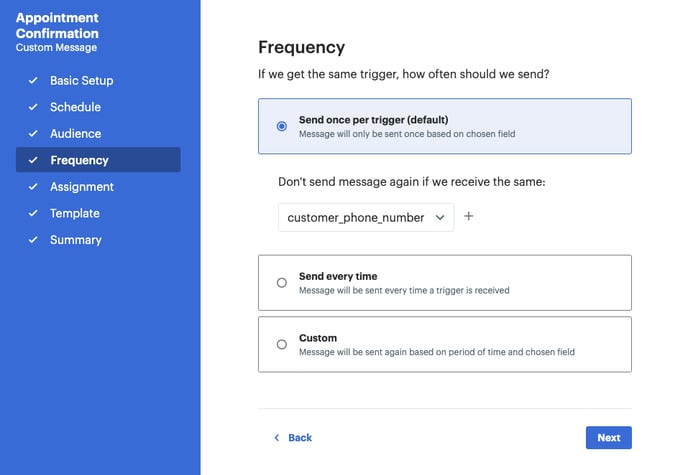 The Template section is where you can draft the actual message you would like to send out to your customers.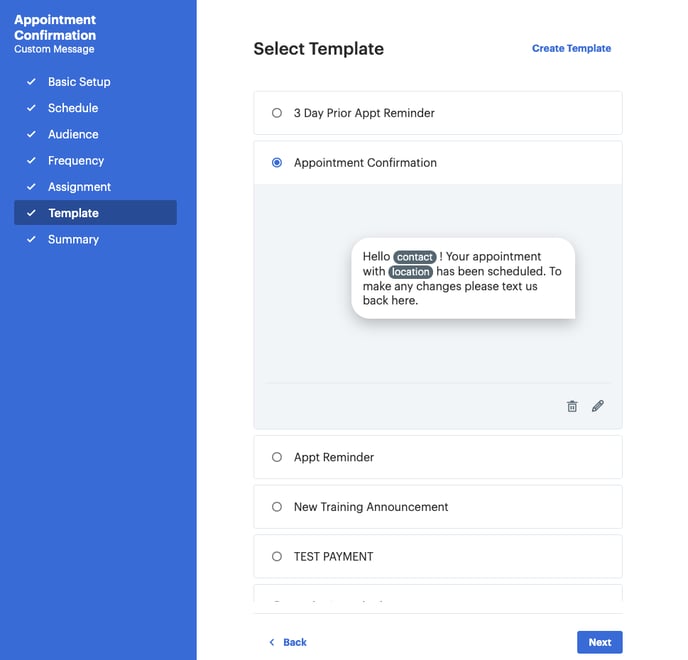 Once you have completed the steps in the automation setup tool, you can then use the summary page to review everything before completing the automation.
Once you have reviewed and saved the automation, you're done!
At this time, Podium does not send the text messages back to JobNimbus. You can always view your text messages in the automations you create in Podium.