How do I filter my Contacts or Jobs list on the Mobile App? (Android)
Navigating and filtering contacts or jobs is easy with the search feature in the mobile app.
You can navigate to a map view of your Contacts and Jobs by selecting the Search icon toward the bottom of your app screen.

Zoom in and out to filter the view of Contacts and Jobs using two fingers on the screen.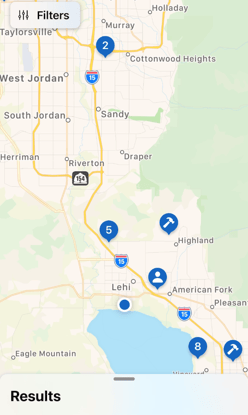 By clicking on the Filters button near the top of the map, you can open even more options, such as revealing only Records that belong to a certain Workflow Type.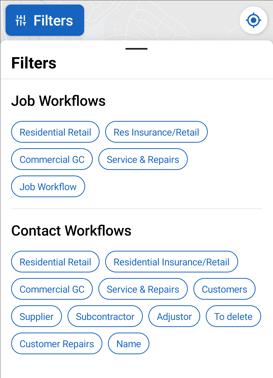 The other way to filter your Contacts or Jobs is by using the Search bar at the top of the map screen. Type out the name of the Record you would like to find and the map and results will filter out for Contacts and Jobs that fit the search criteria.