How do I hide a Workflow?
Easily remove a Workflow that is no longer relevant to your process.
If, by any chance, you need to hide or delete your Workflows, click on the 3 dots to the right of the Workflow title and choose either "Hide" or "Delete" from the drop-down menu.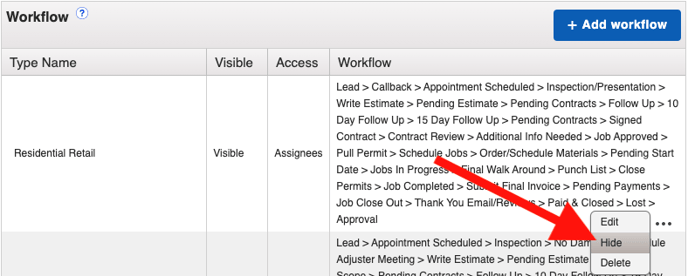 Hiding a Workflow will simply hide it from your team members, keeping the statuses intact for all of your Contacts or Jobs in the Workflow. Your team members just won't be able to add or move Contacts or Jobs through the Workflow once it's hidden.
Deleting the Workflow will permanently remove it from your Settings.
Note: you will not be able to delete a Workflow in which Contacts or Jobs currently belong. You must first place any records into a different one before it can be deleted.