How do I navigate the Mobile App calendar? (Android)
When using the Calendar feature in the Mobile App, you can navigate in a couple of different ways. Click on View Schedule to get started.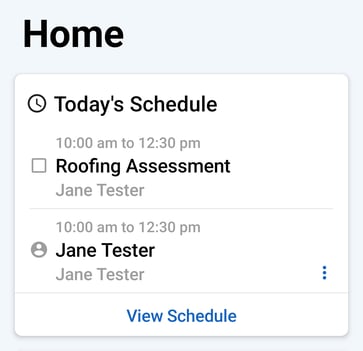 Change your view by date by selecting the date at the top, or swiping the screen either left or right.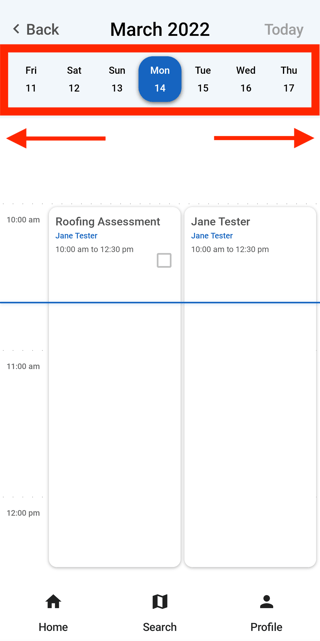 By swiping left or right on the row of dates at the top, you will navigate from week to week. You can always return to the current day by selecting the blue Today in the top right corner.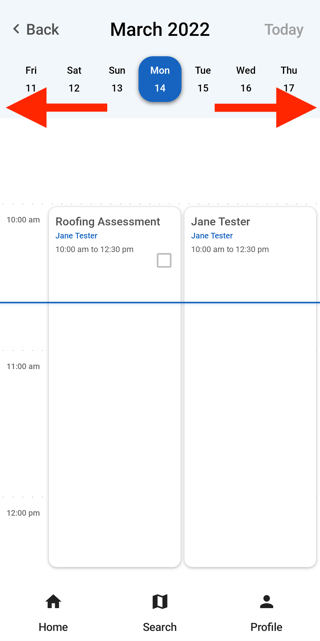 Clicking on one of the scheduled items on the calendar will take you to that Record's page.