How Do I Read the Lead Source Graph?
This report tracks the number of leads you receive, how many of those leads are sold, and the overall sold rate of each Lead Source to help you understand what sources of reference are the most valuable to your company.
Note: The Contacts to which a Lead Source is assigned must hit a Status under the "Lead" Stage in order for that source to appear on the graph. Once the Contact moves into the "Sold" Stage, you'll be able to see Sold Rates.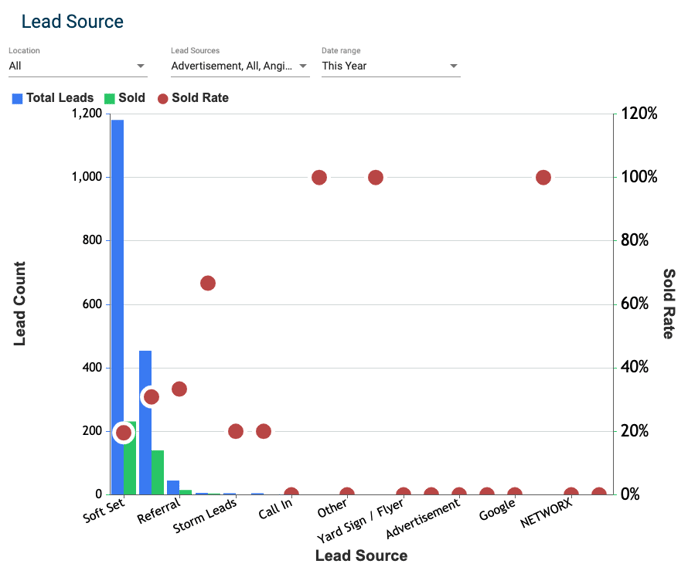 When viewing this report, you can:
adjust which Lead Sources appear in the graph
change the date range for when these leads came in
choose the location to which the records are assigned (only available if you have multiple company locations)
Each Lead Source is listed underneath the graph.
Blue bar = how many leads have come in through the associated Source. Refer to the "Lead Count" on the left to gauge the total number.
Green bar

= how many of those leads have since been sold. Refer to the "Lead Count" on the left to gauge the total number.

Red

circles

= sold rate (corresponding with the percentages on the right side) of each Lead Source.
Tip: hover over the bars on the graph to reveal the details of that Lead Source's total number of leads + their sold rates.