How Do I Run a Payments Report?
Learn how to navigate and create different types of reports in your JobNimbus Payments Portal.
Within the Payments Portal, click on the Reports tab under the "Admin" section of the lefthand menu.


Choose the type of report you want to create from the "Select Report" dropdown.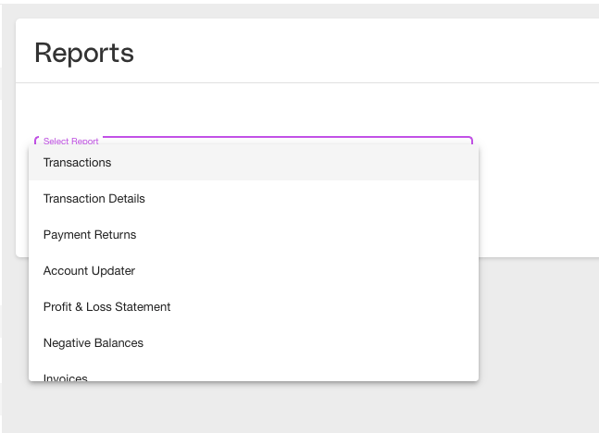 Some reports give you the option to choose between the following:
Quick Report

Does not include the current day's data and is generally quicker to generate.

All Up To Date Data

Includes all data, including the current day, and can take longer to generate depending on the selected timeframe.


Other reports will require you to select a timeframe, a template, and a filter.

For details on the different types of reports you can create, check out this article.