How Do I Start a Trial Account?
Test drive all of the features JobNimbus has to offer for a limited time before purchasing a subscription.
A trial account will allow you to try all of JobNimbus's features FREE for 14 days - no credit card required.
Don't worry, after those 14 days are up, any information (Contacts, Reports, Templates, etc.) will still be there, even if you let your trial lapse.
Creating Your Trial Account
Visit the following link to initiate signup: https://www.jobnimbus.com/trial-signup/
You will be asked for basic information, such as your name, email address, phone number, and to create a password. After you fill out all of the information, click "Next".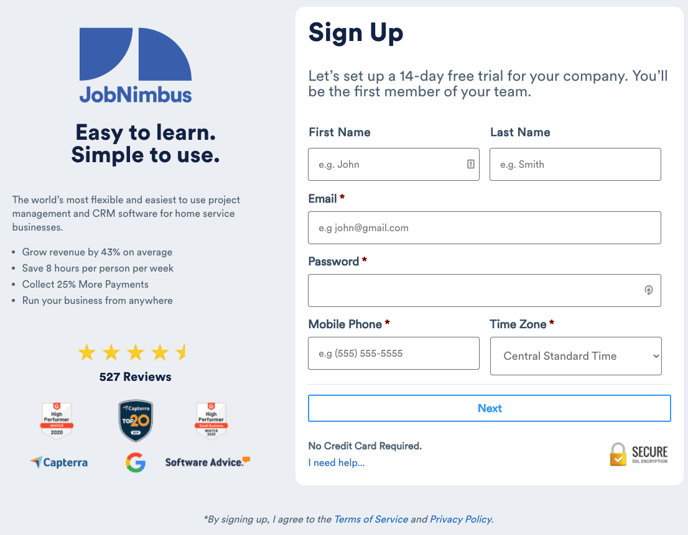 You will then be prompted to fill out your Company Name, choose the industry your company specializes in, and how many users your company will have.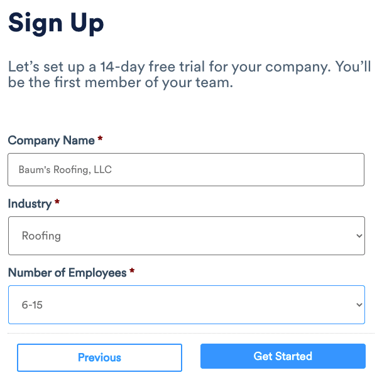 Once these fields are completed, click "Get Started" and login to JobNimbus with the credentials you created to sign up for the account.