How Do I Upload Photos to a Contact or Job in the Mobile App? (Android)
JobNimbus makes it easy to upload photos to your contacts and jobs using the mobile app.
To take or upload a photo to a contact or job, click on the 3 dots to the right of the record's name under "Today's Schedule" on the home page or within the "Results" list on the map and choose Take photos or View photo gallery from the action menu.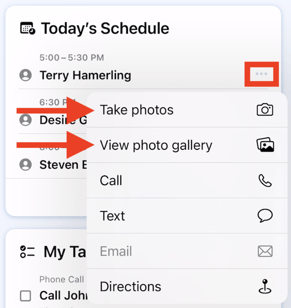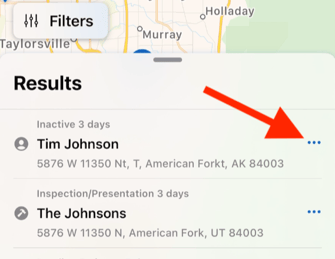 You can also select the camera icon inside the record's page to take a new photo or select Photos to view existing images.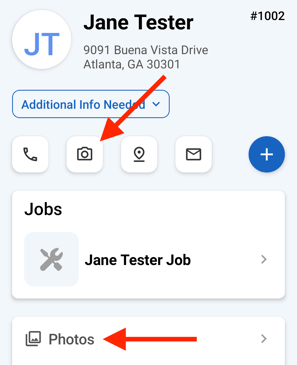 Opening the contact or job's photo gallery takes you to the view of existing photos for that record.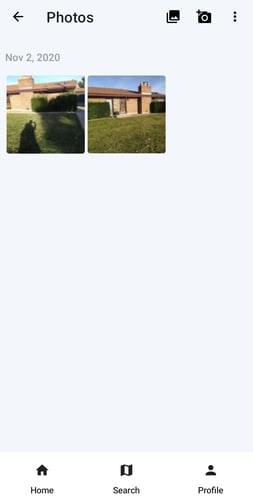 When clicking on the photos icon, you can choose how to filter the images by their associated category type.

To add photos from the camera roll on your mobile device, click the blue camera icon.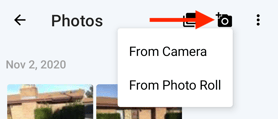 Make the selection(s) of the images you wish to upload from your camera roll to the Contact or Job's file and then click Add.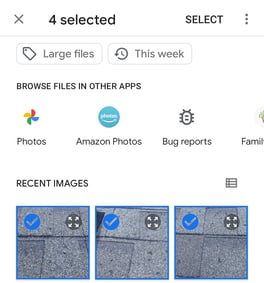 You can monitor the upload's progress by the wheel that appears on top of the image. Once the photo has been successfully added, it will appear under the Contact or Job's record.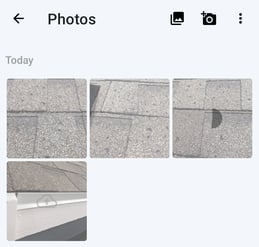 Tip:
If you are not currently in range of data or wifi, the photo will be cached in your mobile app and will upload as soon as you are have wifi or data.