How do I use the HailTrace integration?
To see a list of your imported JobNimbus Contacts in HailTrace:
Login to your HailTrace account
Proceed to the Contacts page


Here, you can sort and filter data by the fields of data imported from JobNimbus, including location and address information.
Pro tip: To get an added benefit of the integration, you can sort contacts by "Last Impact Date" or "Impact Level" for real-time feedback and sales opportunities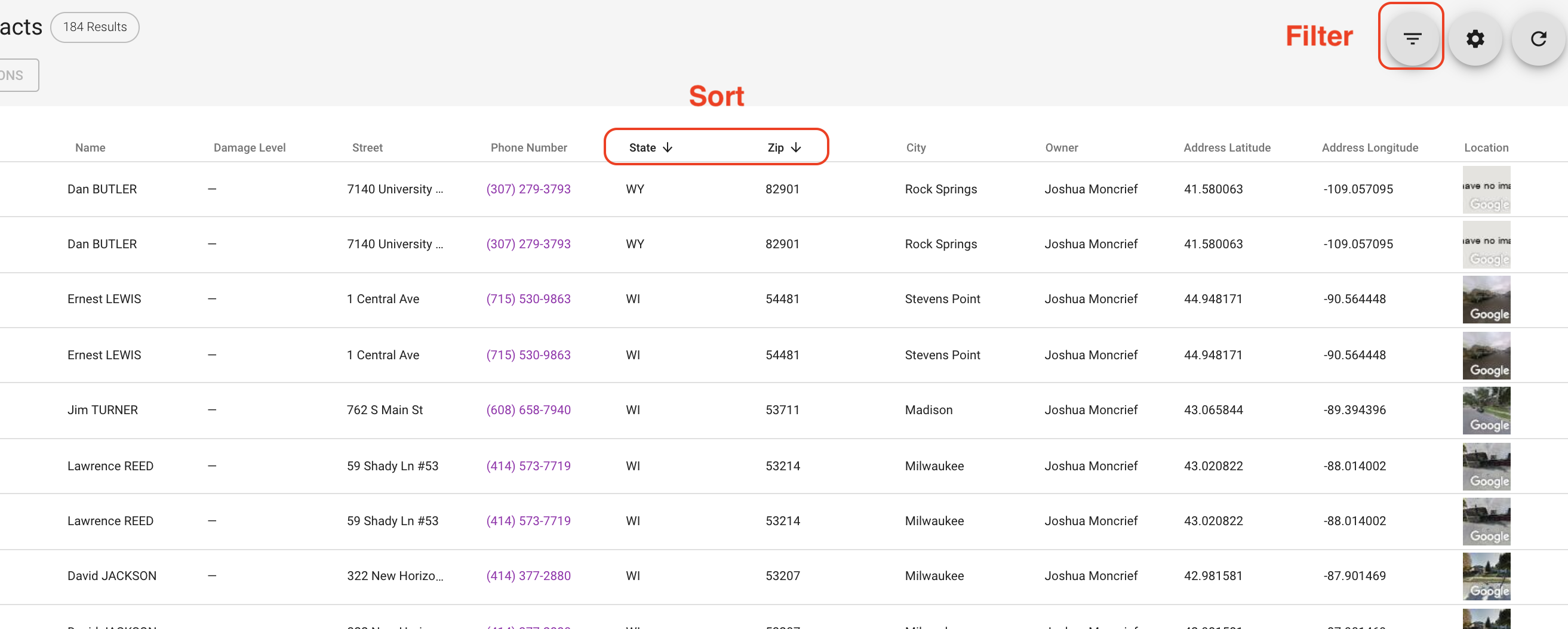 For a real-time view of your contacts on the HailTrace map, select Maps from the left-hand navigation menu and click Contacts. All contacts will be depicted on a geographic map with their own pin-drops.