How do I view a completed Form on the Mobile App? (iOS)
You can view a completed Form right from a Contact or Job's file on the Mobile App.
Within the Mobile App, navigate to the Contact or Job for which the Form was created.
Select Forms from the quick-action menu.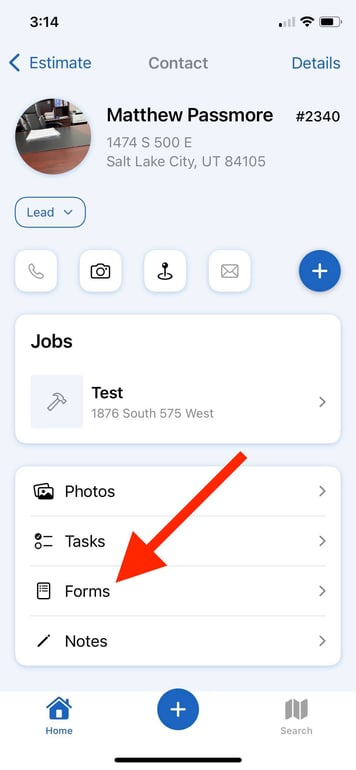 Here, you can view the Forms that have been completed for that related record.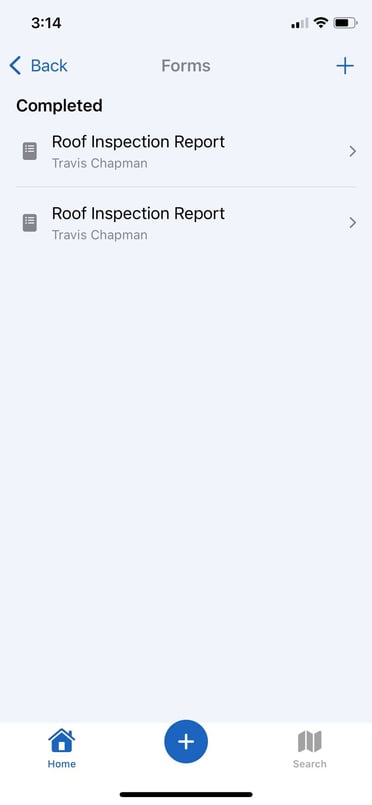 Selecting a Form from the list will reveal the answers that were added to each of the questions.