How Do I View My Tasks on the Mobile App? (Android)
The JobNimbus Mobile App makes your tasks the forefront of your work.
The mobile app's home screen shows tasks under both Today's Schedule and My Tasks.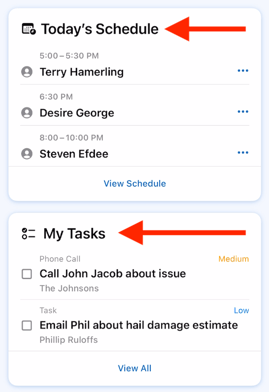 Today's Schedule shows the next three items on your calendar for the day. These are tasks that have been scheduled for the same day you are viewing. If you want to view more, click on "View Schedule" to be directed to the calendar view.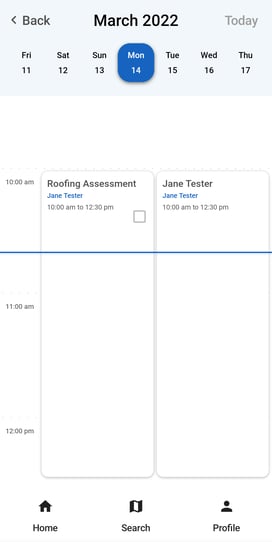 My Tasks show your assigned upcoming tasks, organized by their level of priority. These tasks do not necessarily have a start and end time assigned. Clicking "View All" brings up your entire task list.
Here, you can sort the view of events by status (Complete or Incomplete), Type, and/or Priority. Clicking on a task will allow you to see and edit its details.