I've Submitted My Application(s) to Global Payments; Now What?
Find out what to expect after your application for the payment processing method of your choice has been completed and submitted to Global Payments.
Approving your application can take somewhere between 1-2 weeks. During this time, a Global Payments representative will connect with you if any additional documentation is required to move forward.
Contact information for Global Payments can be found here.
Once your application is approved:
The credentials needed to complete the integration will be processed and sent to JobNimbus directly. JobNimbus will then plug these credentials into the appropriate field within the Payments tab of your Settings. This can take approximately 2-3 business days.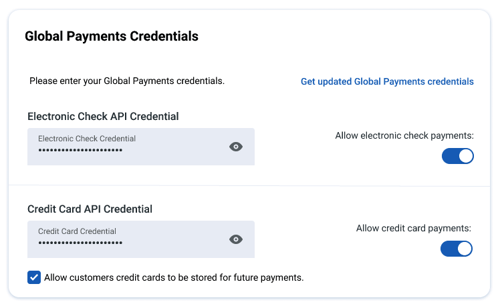 Note: No additional action is required on your part once your application is approved. JobNimbus will handle the credentialing for you.

You'll receive an email, a text message, and a pop-up notification in your JobNimbus account as soon as the credentials have been added within the Payments tab of your Settings.
After the credentials are plugged in, you're ready to start accepting payments!