My QuickBooks Desktop File Path Has Changed, Now the Web Connector Will Not Work
Explanation: JobNimbus is linked to the file path QuickBooks was using when the sync was first initiated. If the file path for QuickBooks changes, then JobNimbus is linking to the wrong file.
Compare the file path JobNimbus is syncing to the one in QuickBooks. This can be found in JobNimbus by going to Settings > QuickBooks tab > Show Setup Options.

What you see here should be identical to what's in your QuickBooks account.

How to fix:
If the file paths do not match, you can try to change the file path QuickBooks is housed in. If this will not work, you will need to change the file path to which JobNimbus is syncing. This will require a disconnect and reconnect of the QuickBooks sync.
Note:
Before disconnecting the sync, it is wise to take a screenshot of the QuickBooks setup screen so the sync can be set up again with the same parameters.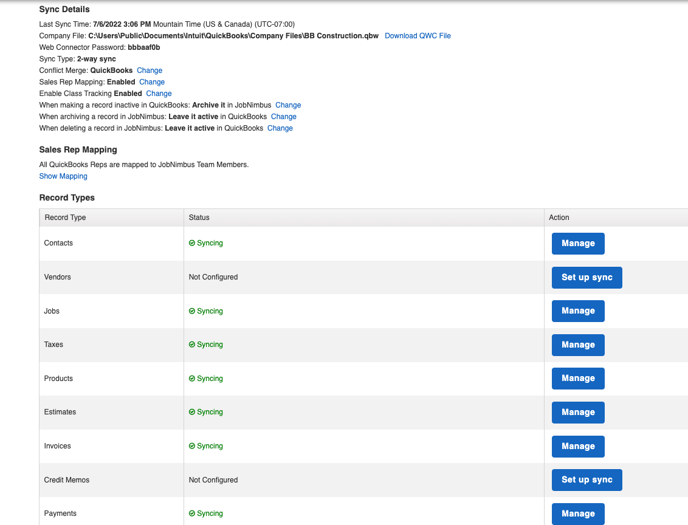 It is also recommended to take a screenshot of the payment method mapping found in Payment > Manage.