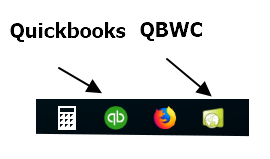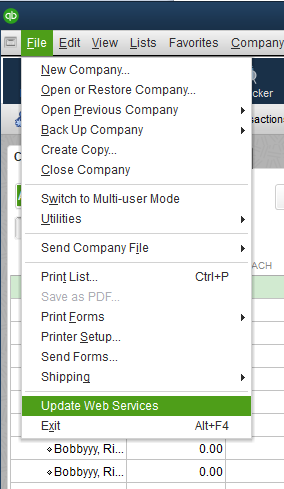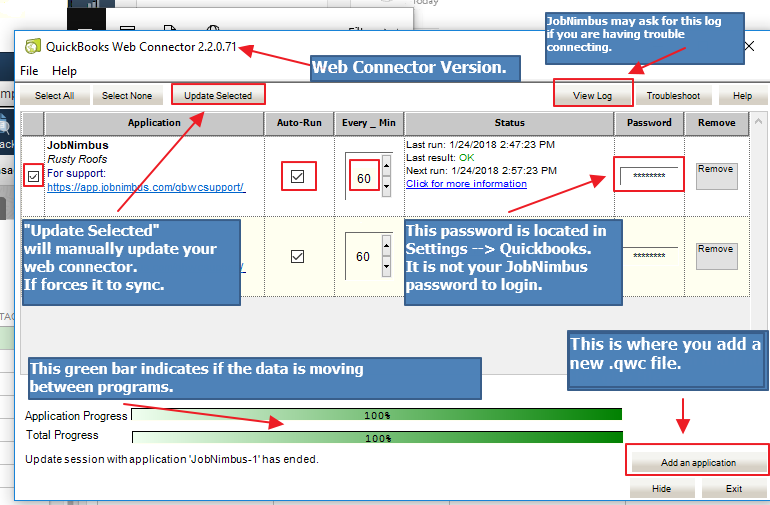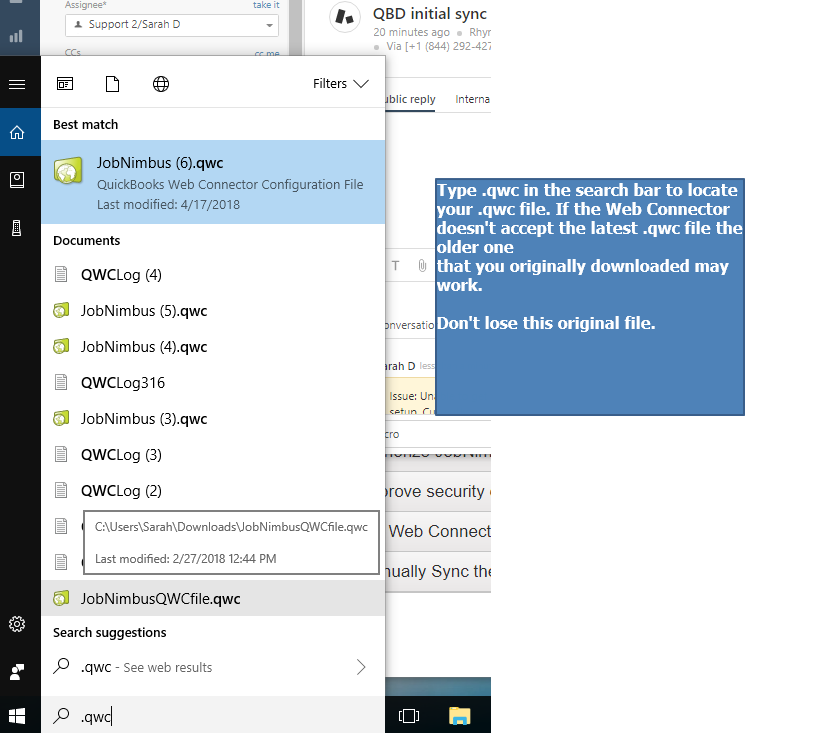 Basic QBWC steps:
If the QBWC is not working. Try the following steps.
1) Make sure the correct password is there (located in settings --> Quickbooks).
2) Restart Quickbooks as that may resolve the issue.
3) Make sure the time on the Web Connector is sufficient. If there is a lot of data increase the time. Below 5 minutes will result in errors, 60 minutes is the normal allotment.
4) Try removing the QBWC and re-adding. This works best if you have the older .qwc file on the computer. Open Quickbooks ---> Edit --> Preferences -->Integrated Applications---> Company Preferences ---> remove JobNimbus ---> add Web Connector again
5) Make sure you have "autorun" checked off. Make sure your time "Every_Min" is set for 15-60 minutes or you may have issues such as freezing/time-outs.
Tables can't be imported directly. Please insert an image of your table which can be found here.
Possible cause multi-user mode, could be an issue with the logic that a developer needs to modify.
Try renaming the .qwc file and see if that resolves it.
Otherwise, it is a very common time consuming error to clear. You need to download the Quickbooks QBWC CP3 tool which we have saved in a macro in an .exe file. There are detailed instructions of 17 steps to solve this error. It essentially clears out a conflicting id on the .qwc file, which can likely be done manually.
The combination of this software with Quickbooks will often result in the entire computer freezing up, especially on a 32 bit system. You may have to try it several times and restart Quickbooks along the way.
This application is unable to log into this QuickBooks company data file automatically. The QuickBooks administrator must grant permission for an automatic login through the Integrated Application preferences. If such permission was already granted, the administrator must revoke permission, save preferences, then grant the permission again, QB Admin in single-user mode in order to remove the QBWC application and re-add it
Try putting in the QBWC password again. This is located in settings ---> Quickbooks in JobNimbus. Authentication fails on servers/programs typically indicate user name and password are incorrect.
Generally due to slow internet.
Multi-location: If you have more than 1 JobNimbus company file and you are adding a second one, you have to select "no" when adding an application or it will overwrite the new connection with the original one.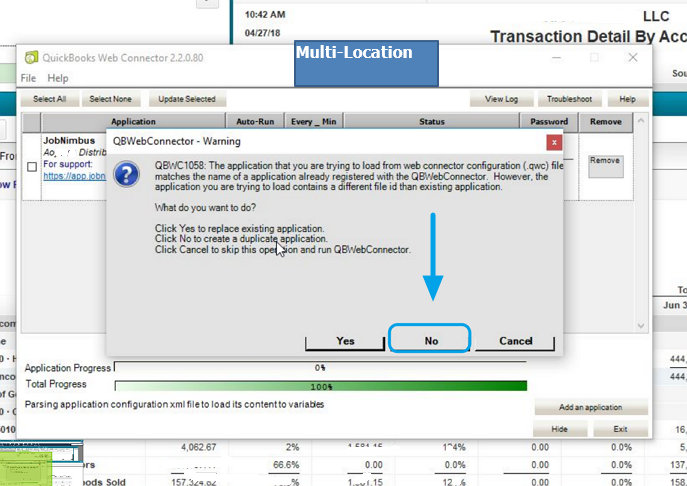 1) Can I have the web connector set-up on multiple computers?
If you set up the Web Connector on another computer with the same .qwc file and password it will affect the sync on the first computer. The sync on the first computer will stop functioning appropriately so this isn't advised. The best way to sync is to have one admin in the company file with one web connector and use that on auto-run.
2) How do I know the sync is running?
If the sync is running the Web Connector should be open. The icon is a lime green square. Typically, it needs to be open with auto-run on. If you are on a personal computer, you can select control+alt+delete and see from task manager if the Quickbooks Web Connector is running. It will need to be running to transfer data.

QuickBooks Desktop Support phone number 877-797-5809 or 1-800-488-7330 https://help.quickbooks.intuit.com/en_US/contact
Further reading at Intuit: https://community.intuit.com/articles/1558151-troubleshoot-web-connector-errors