The sales contract feature is a great way for you to view and finalize your contract with JobNimbus. You can view your contract at anytime in your Subscription. If you have any questions regarding your contract, feel free to contact our Sales Team at sales@jobnimbus.com
To get to your Subscription, click on your name in the top right corner of the screen and click "Subscription" in the drop down menu.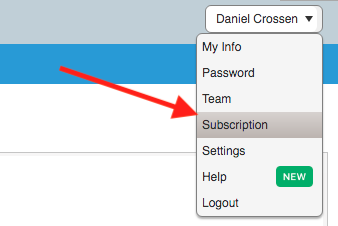 You can now view your contract in detail and even sign it from right inside JobNimbus. You can sign the contract by entering your full name in the space provided and check the box acknowledging you are digitally signing the contract.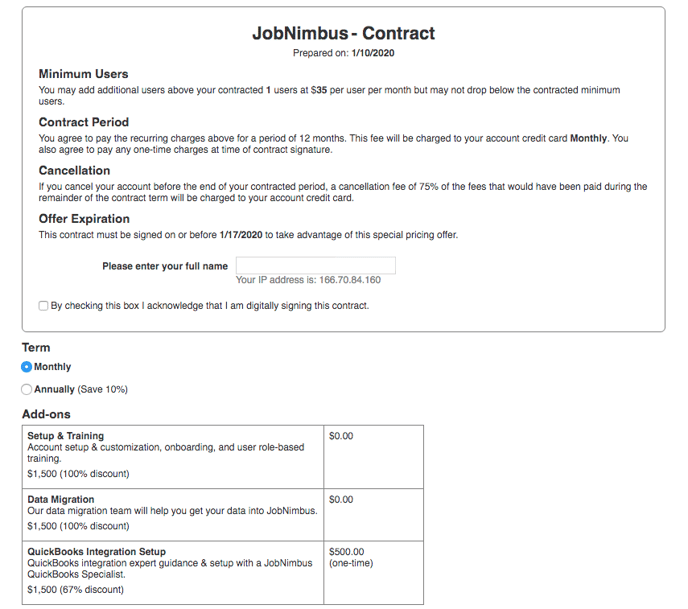 After you have signed the contract, be sure to update your Credit Card information at the bottom of the window and click on "Complete & Upgrade".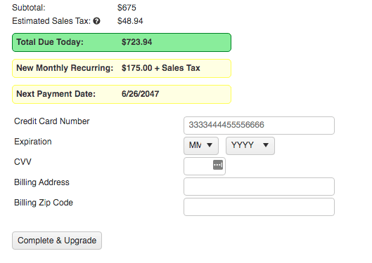 Congratulations! You now have a signed contract with JobNimbus. If this is your first contract with JobNimbus, the next step is to set up a call with our Onboarding Specialists.
If you have any questions regarding your contract, or if you wish to request changes before you sign, feel free to call our Sales Department at (855) 964-6287 or email them at sales@jobnimbus.com.