Show on Share:

"Share" is an option in the action menu that allows you to share a link to the Job Details, attachments, notes, etc. to a related contact or the contact. Businesses often use this to share documents with subcontractors or to share financials with their customers.

By having that checked, related contacts will be able to view notes of that type (that aren't also marked as Private) using that Share link. Un-checking it prevents those from showing on the Shared job page.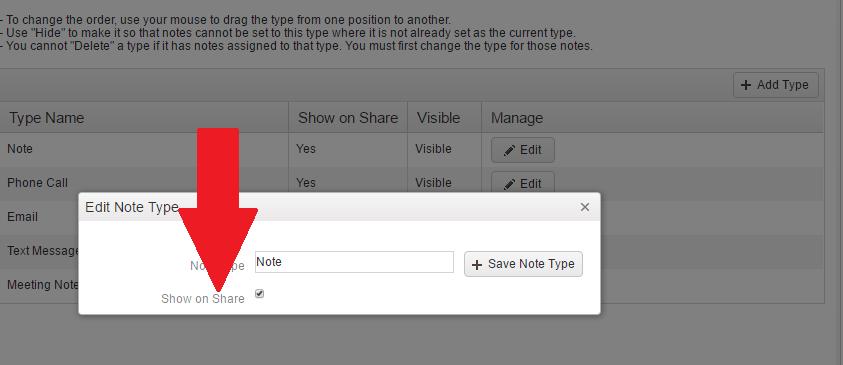 To share a contact click on the three dots ---> click share.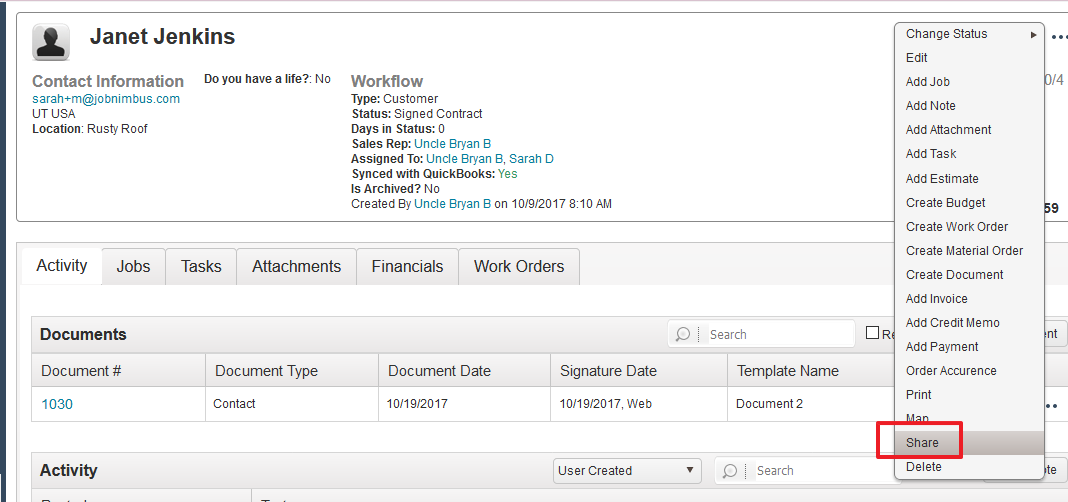 Look carefully at the criteria to share. If who you want is not on the list add them as a related contact so their email shows as an option to share with.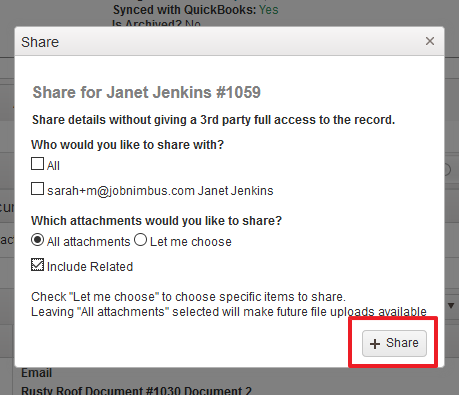 When you check off the email and click on share that email will get a link in their inbox.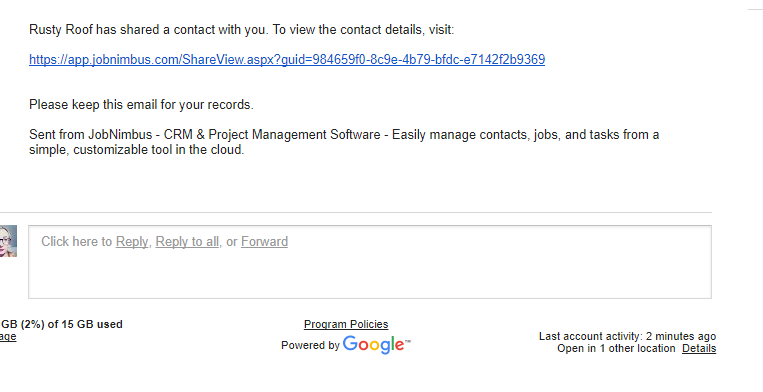 Here the individual based off of what you chose in permissions will be able to add or view attachments.