eSign via the Web:
A feature that can be inserted into a document template that is useful for getting essential business contracts signed via email with an electronic signature. The end goal allows your document to show as signed in your system. This happens once your customer types in their name via an emailed link that they receive.

Below is what the feature will look like for your customer: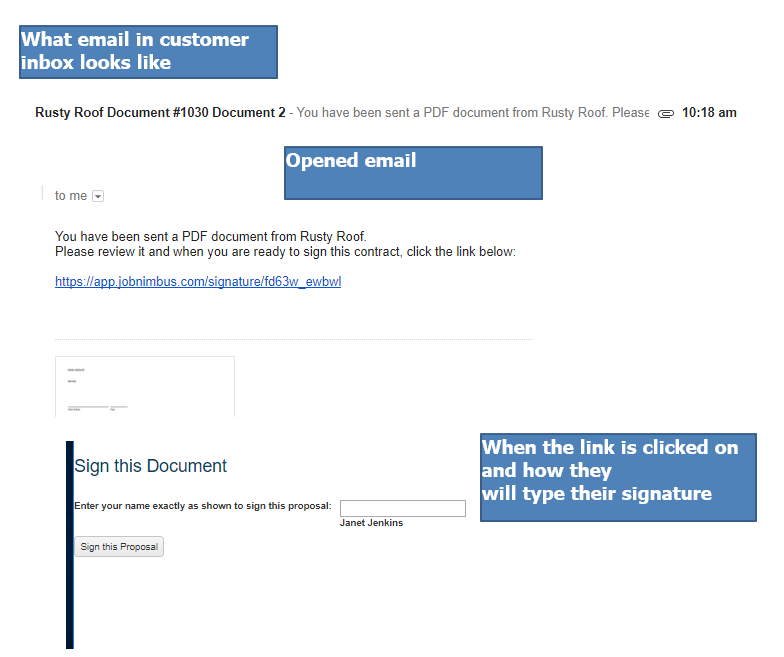 A) Create a template with a signature field
Settings ---> Templates ---> Document templates ---> Edit (or add a new one at the top of the screen) ---> Insert template field ---> Built-in section ---> Signature

B) Add the document to your contact
Click on contact ---> Gear Icon --->Create document ---> Choose a design template with the signature field built in or (choose insert template field ---> Built-in section ---> Signature) --->create document
Using our existing document template builder, you just need to create a Document Template and use the Insert Template Field > Built-In Section > Signature to include a signature line.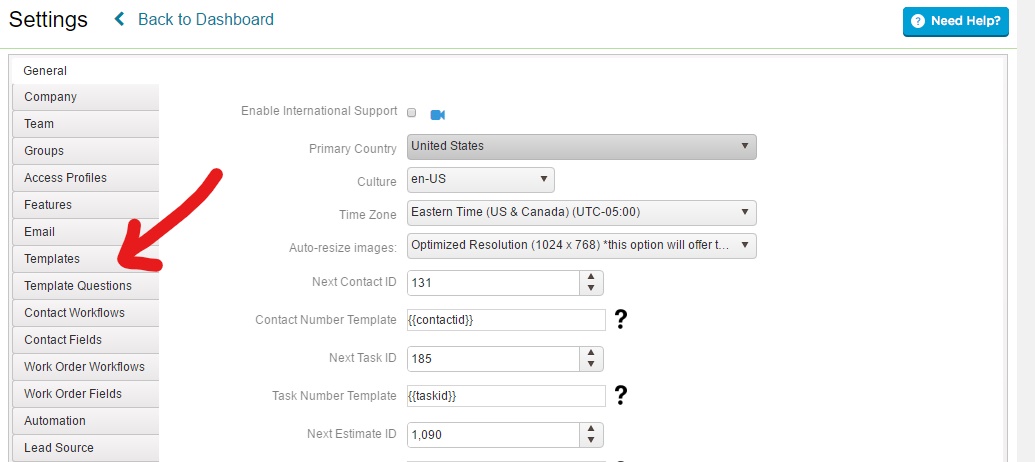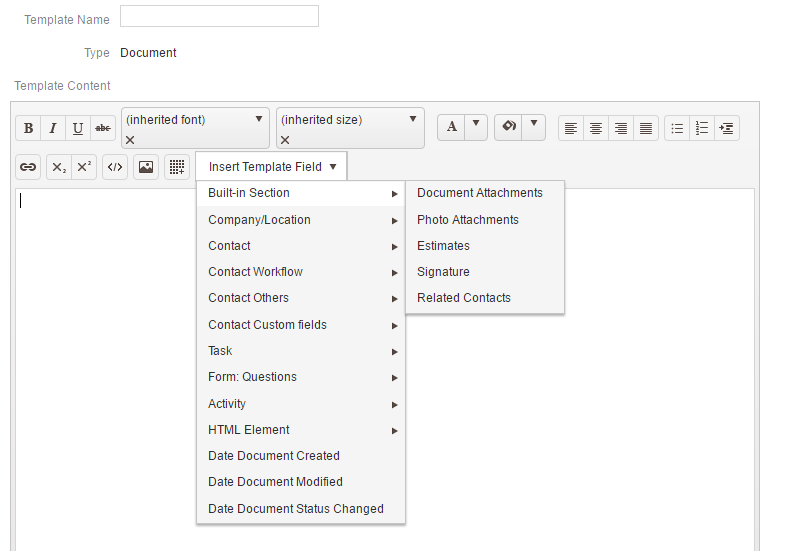 Create the document on the contact/job and, once saved, use the item in the action menu for "Email Document" to send it out. If it has the signature line on it, there will be a link in that email for the recipient to e-sign.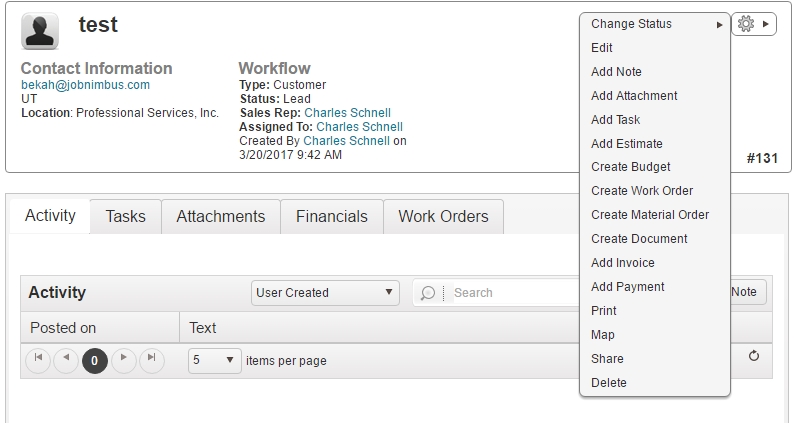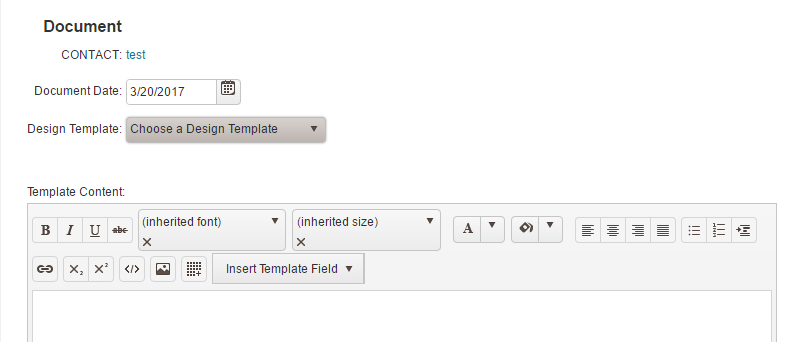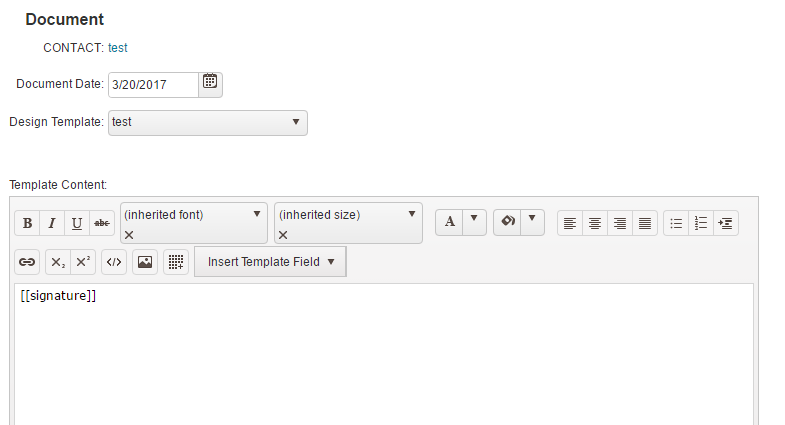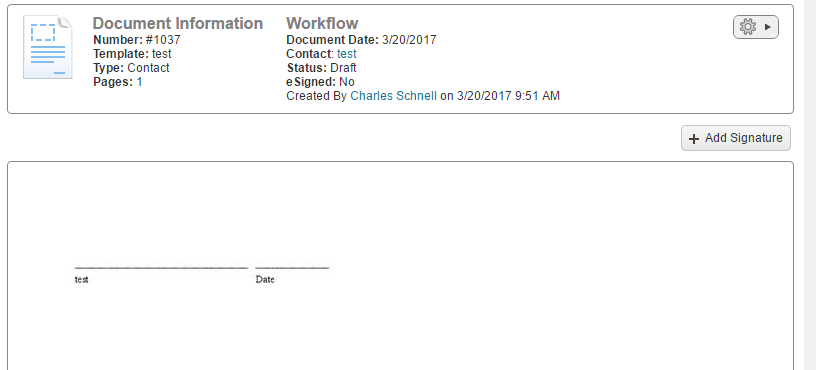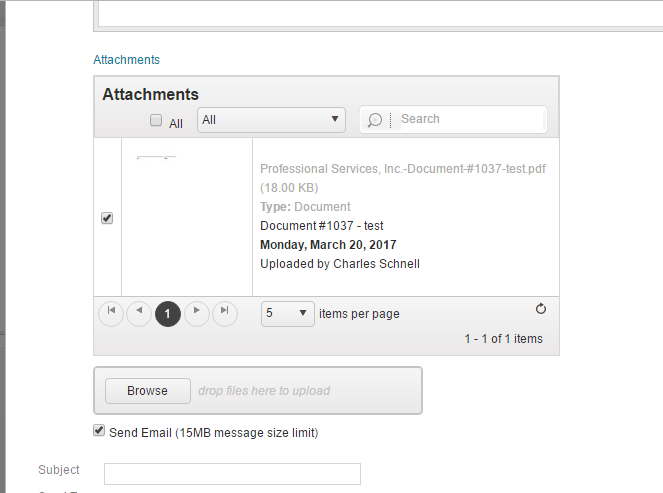 C) Email the document to your contact so they can sign it
Click on contact ---> Activity, Documents ---> Status (ellipsis icon) ---> Email document
Your customer should then get an email with a link to sign.

The eSignature feature has the same legally binding elements that other digital signature applications have.
Example sent to customer@123.com's inbox:
You have been sent a PDF document from Test Company.
Please review it and when you are ready to sign this contract, click the link below:
https://app.jobnimbus.com/signature/abc123