Almost everything in JobNimbus works through the use of Statuses, from your Workflows to your Boards and even some Automations.
Accessing Statuses
In order for your Contacts, Jobs, and Work Orders to appear properly in their respective Boards, you will need to assign them a specific Status that coincides with a specific Workflow. The way you create and organize your Statuses is by going into your settings.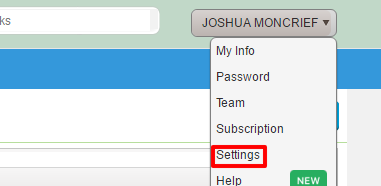 Your Workflows can be accessed from the menu on the left side of the screen.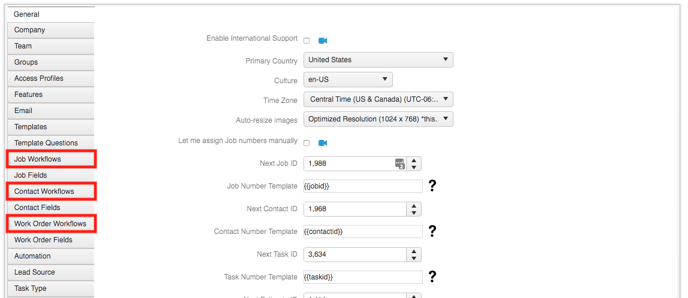 NOTE: Job and Work Order Workflows will not appear unless they are enabled in Features. Click the following links to learn more about enabling Jobs and Work Orders.
In this example, we will be creating Statuses in a Contact Workflow. When you are in the Contact Workflow tab, click the 3 dots to the right of the Workflow you wish to edit, and select Edit from the dropdown menu.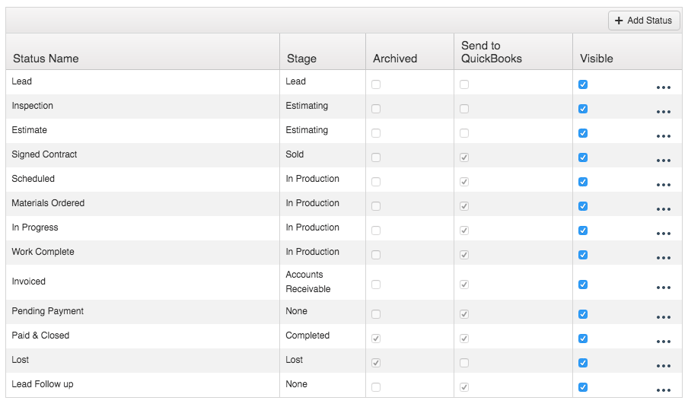 This window is where you can add or edit your specific Statuses. In order to add a new Status, click the Add Status button in the Edit Workflow window. Think of your Statuses as if they were pieces of your projects workflow. Give your Statuses names that will help you identify where your Contacts, Jobs, or Work Orders are in that workflow.
To Learn more about how to create your Workflows, click here.

As you are creating or editing your Statuses, you will also be asked to assign it a specific Stage. These Stages are specific to the Sales Dashboard. To learn more about the Sales Dashboard and how to build your workflow to better coincide with its reporting functionality, click here.
Archiving Records through Statuses
Another feature is the ability to auto archive records when they are given a specific Status. When creating a status, you can check the checkbox marked "Is Archived?". By checking this checkbox, the record will become archived when it is changed to this particular status.

Archiving records will help you keep your Contact and/or Job lists and boards clean. Remember, these records are only archived and are not deleted. You can view your archived records by creating a report.
To learn more about reports, click here.
Statuses and QuickBooks
Another feature that is available through Statuses is the ability to send information to QuickBooks when a record is moved to a particular status. To do this, you can check the checkbox marked "Send to QuickBooks" in the Add Status window.

When the record is moved to this particular status, its information is synced with QuickBooks.
To learn more about Quickbooks, visit our Knowledge Base section about Quickbooks: https://support.jobnimbus.com/customer-knowledge-base#quickbooks