Overview:

In JobNimbus your subscription controls how many users you have and how many active seats you have in JobNimbus to use as logins. You can choose to have a monthly or annual subscription. The annual subscription comes with a 10% discount.
To review your subscription:
1) Log in as a JobNimbus Admin for your account.
2) Go to the "user menu" drop-down in the top-right of the page under your name.
3) Select "Subscription"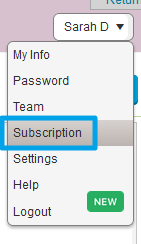 Here you can review the number of team members you have. Also, you can review your monthly or yearly rate, and your next payment date. The billing period is the day after your payment to the due date.
If you would like to change your subscription. Click on "change subscription."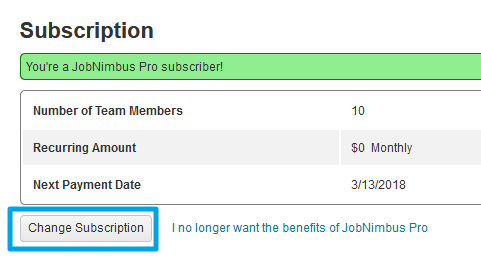 After clicking on change subscription, you can increase or decrease the number of users you have.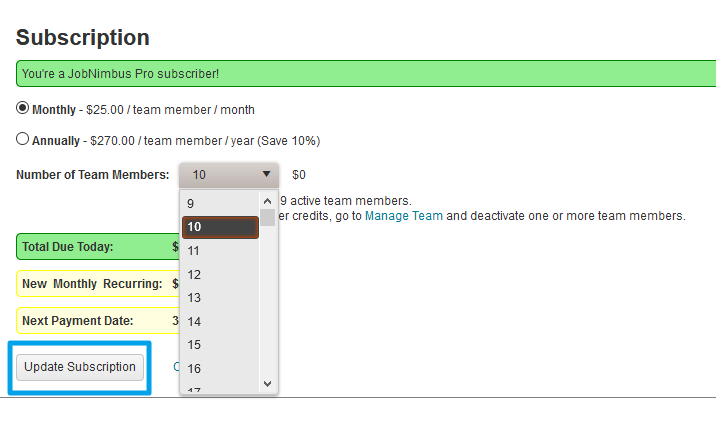 If you scroll down, you will see "Payment Info." This is where you can update your credit card information. Note, you do need to include a "CVV" number.
In the event there is an issue with a payment not going through, JobNimbus will try running the payment each day for a total of three times. After the third time, it will stop, and the account will be suspended until you enter a valid payment method.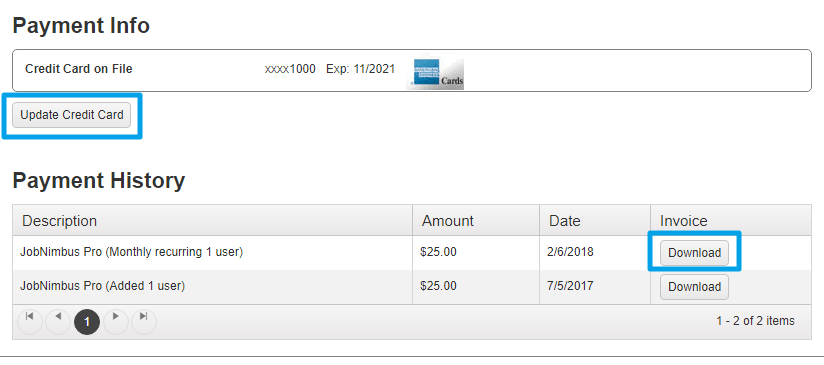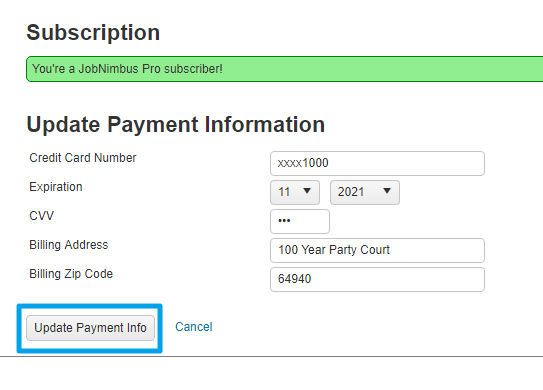 What a downloaded invoice has on it: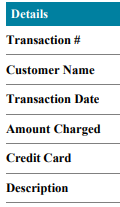 1) Can I call in and have JobNimbus take a payment?
For security reasons, we do not enter in payments over the phone or via email. A live account holder who is an admin must log in and enter the payment.
Tips:
Make sure you periodically check your subscription and make sure your administrators know how many active seats you should have. Going to the Team section in the JobNimbus Settings and deactivating a user will only stop the user from logging in, it is not related to your monthly billing amount. If you do not want to add a new user, then modify your subscription accordingly.