Overview:
Select the "Settings"
Select "Task Type" tab
Here you can see your existing task types
To add a new type select "Add Type"
Fill in a name for the task type and default name. Select whether to hide from calendar/task list.
Choose an image (optional, shows on calendar)
Sample Calendar Icon View:

2) Creating Tasks:
After you have set-up any additional custom tasks that you need, or are satisfied with how your tasks are labelled you can create tasks on a contact/job. You can also create tasks for colleagues.
There are several locations to create tasks:
Left of the search bar

On the Contact and Job details page

Top left of the Calendar
To the left of the main JobNimbus search bar:

Task tab on a Contact or Job:

Sample task on a job: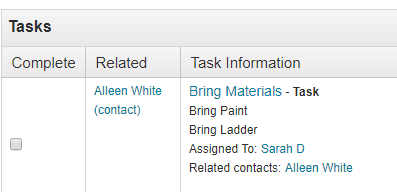 Calendar: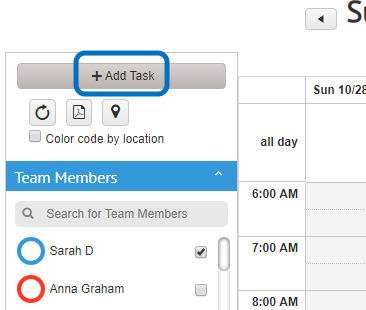 3) Notifications:
You can be notified of tasks if you have them checked off. All users who have the task reminder checked will receive a reminder at 3 AM MST. One week old tasks to +1 day, receive reminders.
Starting/Due Today

If task due date is today

Overdue

If task due date was less than today but not older than 7 days

Tomorrow

If task due date is greater than today and not newer than 1 day from now
Select the "User Menu"
Select "My Info"
Scroll down to "Notifications"
Select "Task Reminders"/ "Task Assigned"
Make needed changes, scroll down "Save Notification Preferences" button
Notifications: