What Are Template Questions?
Template Questions allow you to include additional details in your Document Templates.
Through the use of Template Questions, you can add questions to answer when using a Document Template to create a document under a Contact or Job. If the Document Template includes a Template Question field, you will be able to plug the answer into the document.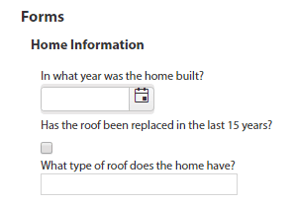 Once you create a Template, you can add the form Q&As to a Document Template through the use of Template Fields; wherever you plug the Template Field is where the answer to your Template Question will be included.