What can I do on a Contact's page in the Mobile App? (Android)
Learning to navigate a contact's page within the mobile app can save you time.
When viewing a contact's record, you can: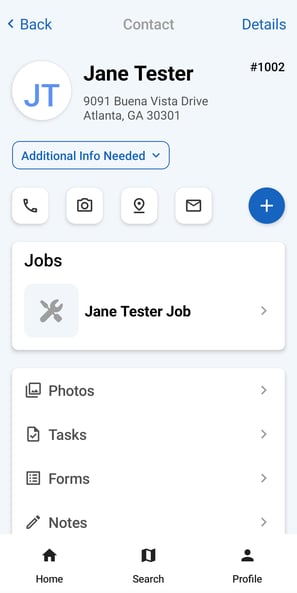 Manage the contact's details, including updating their name or any other information present.
Update the contact's Status.
Call the contact.
Take a photo to associate with the contact.
Get directions to the contact's address.
Email the contact.
Open the contact's menu.

From here, you can add a Task, Job (if jobs are enabled), relate a contact, and add a Note.

View the contact's related Jobs (if you have jobs enabled).
View the Photo Gallery. This will reveal all of the images that have been uploaded to the contact.