What does it mean to relate Contacts?
Use the "Related Contacts" field to connect multiple records to one another.
If you have Contacts that are somehow associated with one another, you can relate them to each other by using the Related Contacts field. When editing or adding a new Contact, type in the name of the Contact you want to relate and then select Save.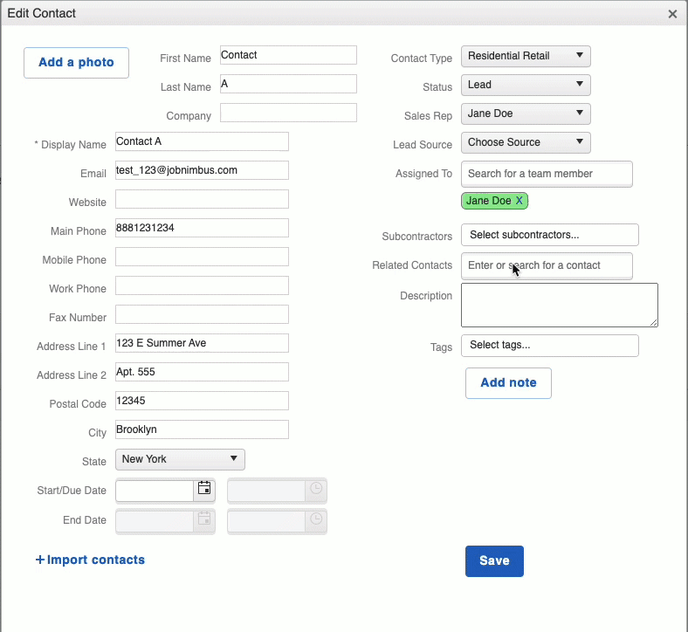 Once a record is related, it will be visible from the associated file's page.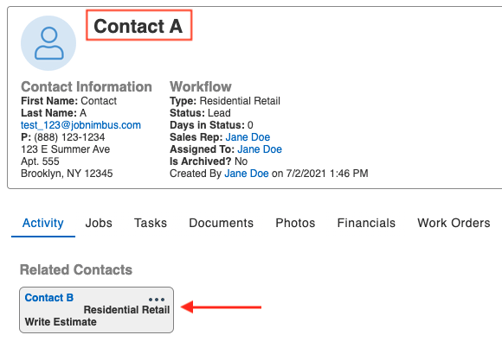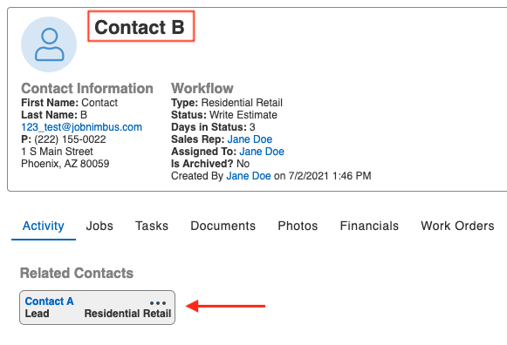 Under the Activity tab, you can check the box next to Related to view activity happening on any associated file. In the example below, you can see the email that was sent from Contact B's account under Contact A's activity feed.



You can even interact with a Contact's file right from its related record by clicking the three dots within the box as seen below.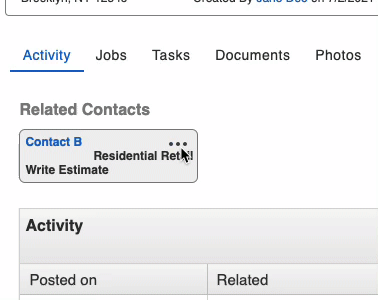 Note: Selecting "Delete (from Contact) will not delete the record entirely; it will simply unrelate the records from one another.