Only the following listed fields sync back and forth between JobNimbus and QuickBooks. There is currently no plan to add any fields to the sync process such as Ship To Address or Notes fields. You may ask for fields to be added through JobNimbus Feedback so that they can be voted on and prioritized.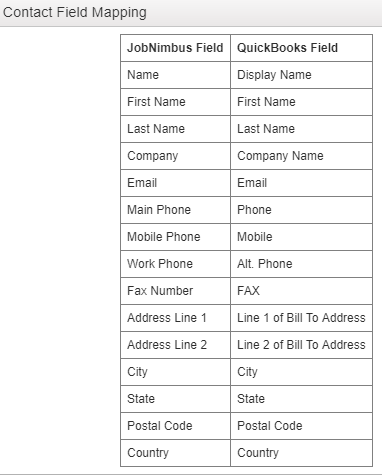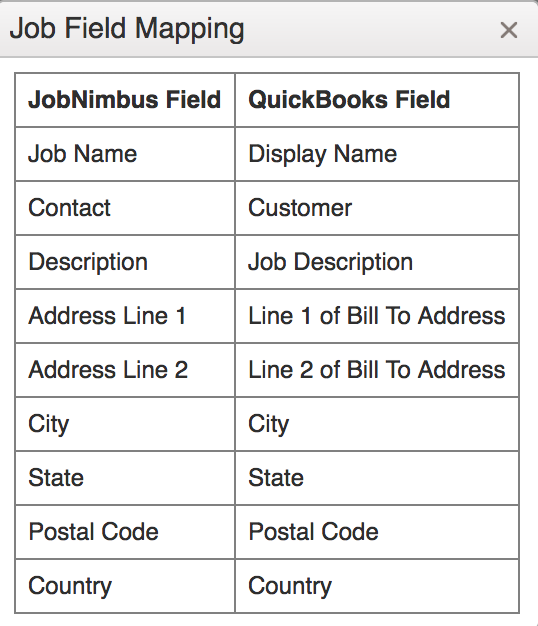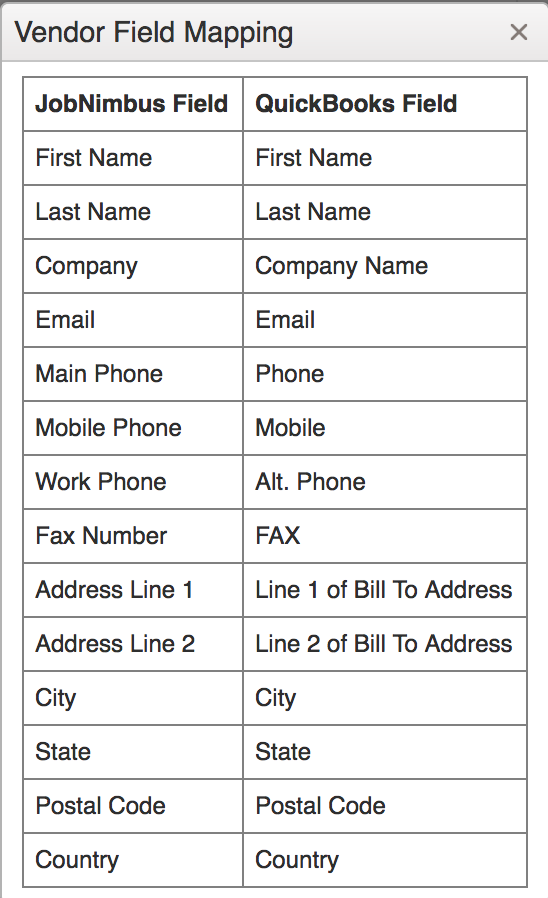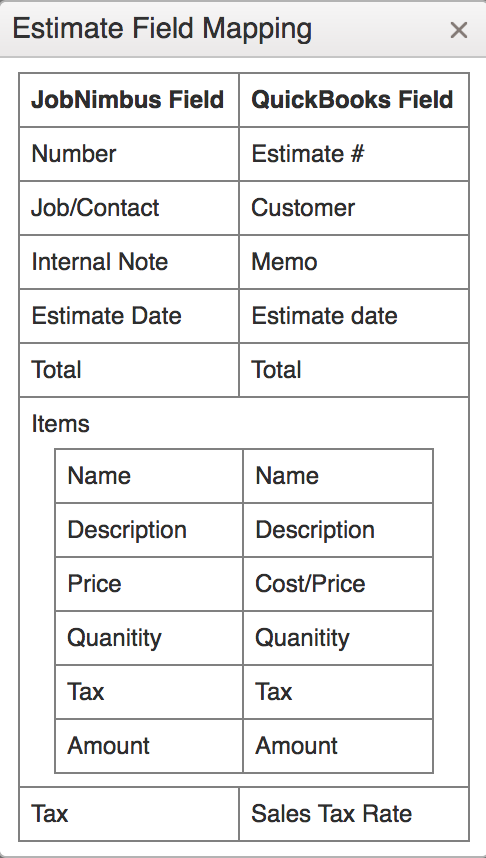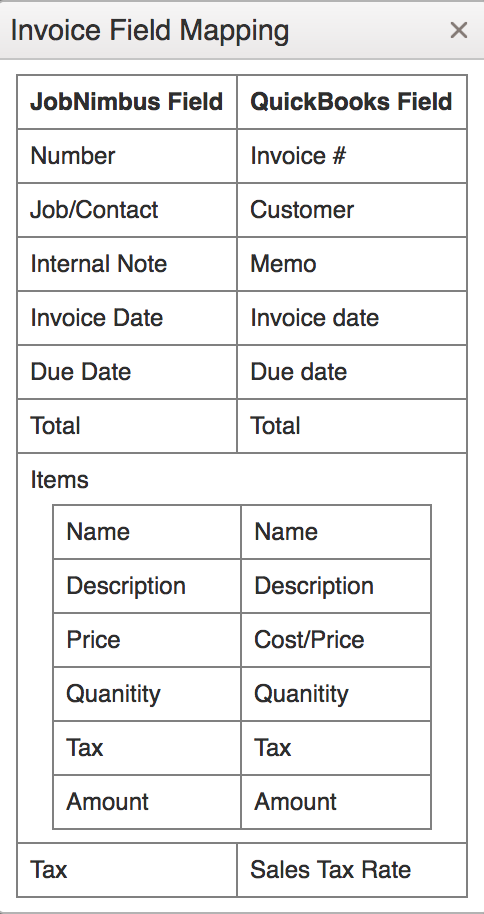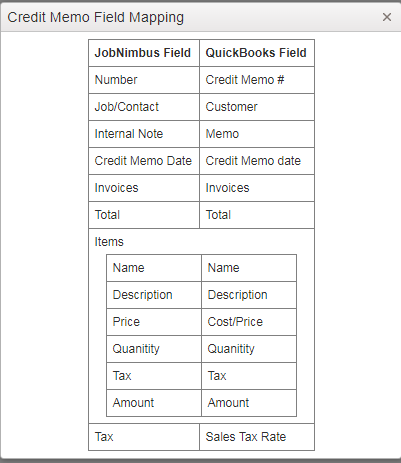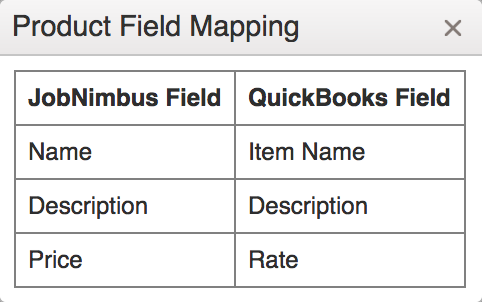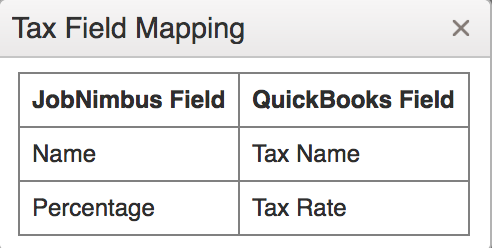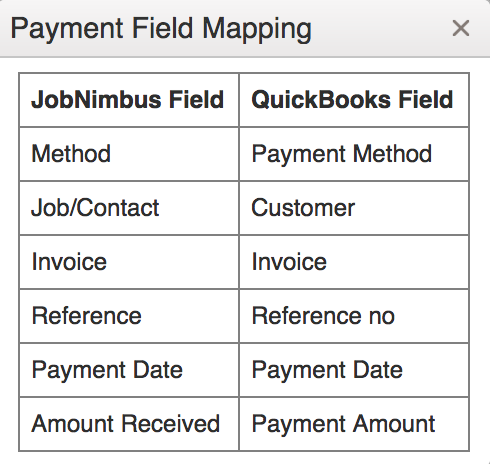 *The "class" field now syncs on contacts, jobs, estimates and invoices.
Notes:
Contact name is on the records' address line 1 so those financial records will have the contact name in the address line automatically inserted in QB (this was implemented due to customer demand). If you select QB as a preference and the name is not there it should not sync with the name there.

Estimates/Invoices have an option to choose to sync in draft status or not.

In order for "cost" to sync on a product it must be set up in Quickbooks first with an income and expense account on it. This option does not show unless you have marked a checkbox in Quickbooks that says, "This service is used in assemblies or is performed by a subcontractor or partner."

Accounts are not set up to sync but classes are.

Quickbooks products must have 31 characters or less.

Job Costing does not sync. This includes Work Orders, Material Orders and Budgets.