What happens if my customer has overpaid?
If you have received an overpayment, there are a few ways you can handle your Payment.
If the payment added to an Invoice is more than what is owed, JobNimbus will let you know that the rest of the payment will be a credit.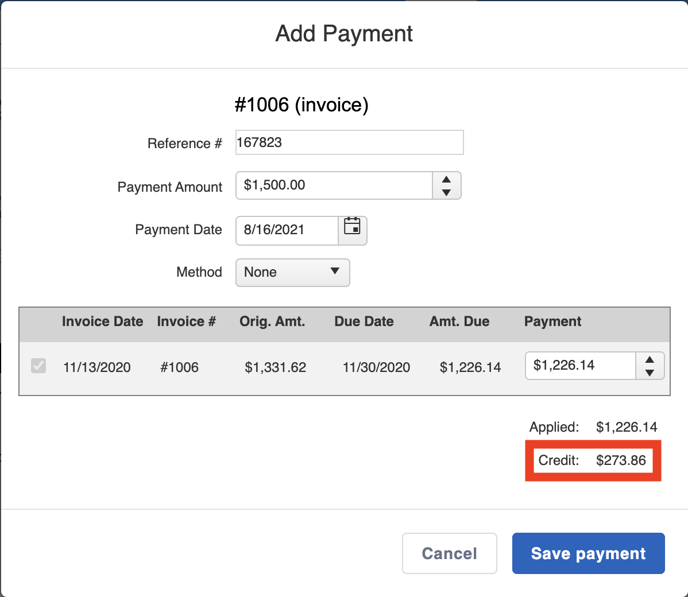 After saving the payment, the credit will be recorded in the Invoice's details.

Note:
If you need to refund an overpayment, do so using an external financial software, such as QuickBooks. Make a note in your JobNimbus account that you used another program to refund the overpayment. Credit Memos should not be used for refunds.
If you are planning on creating a future invoice with that client, you can apply the overpayment to a future Invoice under that Contact or Job.